New Plan Aims to Protect the Gulf of Mexico's Largest Seagrass Bed
Water quality monitoring and habitat restoration set to expand in some coastal areas of Florida
New Plan Aims to Protect the Gulf of Mexico's Largest Seagrass Bed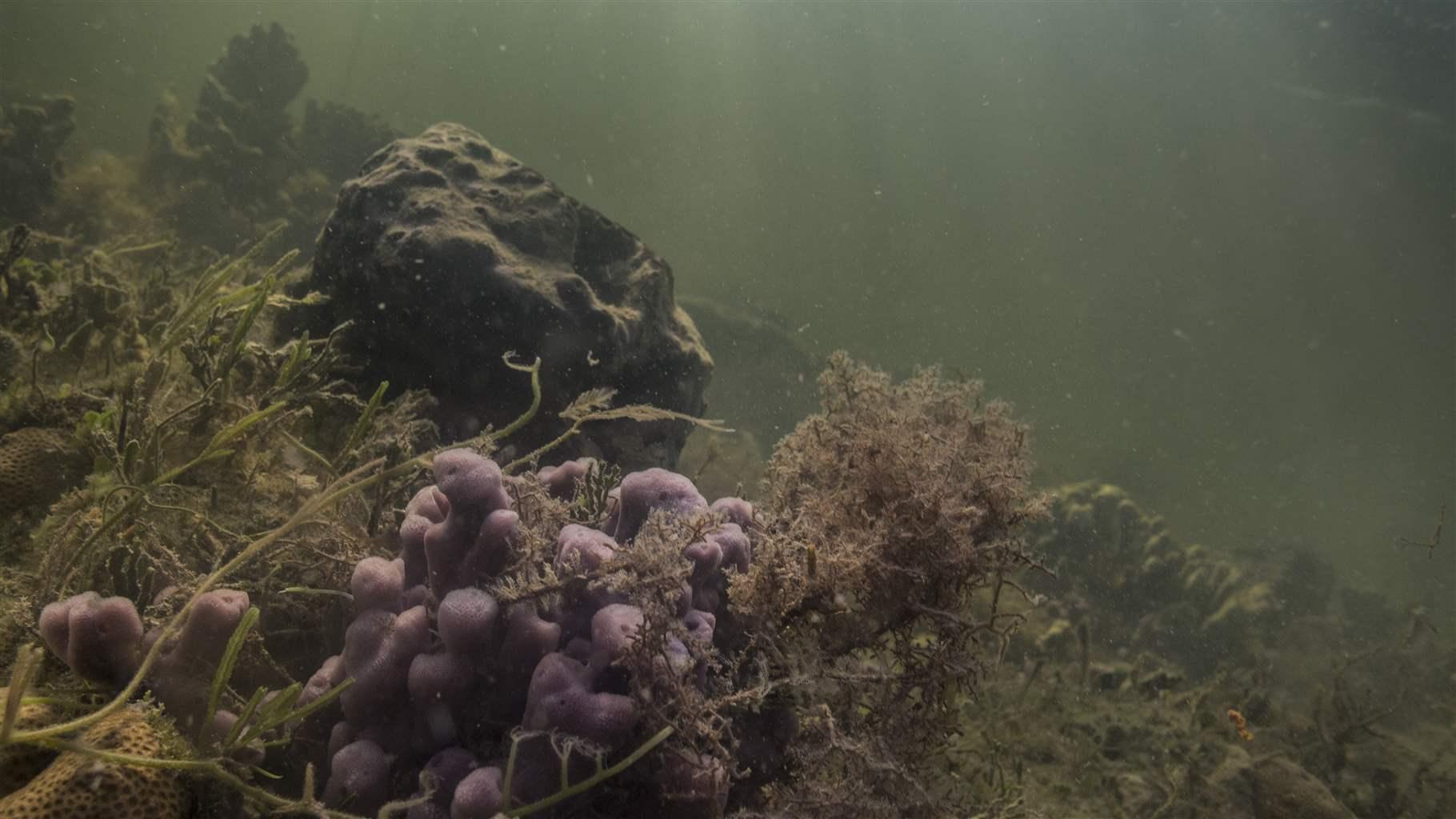 Florida's top environmental agency has approved an extensive plan to conserve some waters off the state's west coast by expanding water quality monitoring, restoring damaged seagrass, and encouraging community groups to work together to address pollution and other problems.
Florida Department of Environmental Protection Secretary Shawn Hamilton approved the plan for the Nature Coast Aquatic Preserve, which Governor Ron DeSantis (R) and the legislature created in 2020. The preserve covers about 700 square miles of coastal habitat along Citrus, Hernando, and Pasco counties north of Tampa. The area hosts mangrove islands, salt marshes, oysters, sponges, corals, and more than 350,000 acres of seagrass—part of the largest seagrass bed in the Gulf of Mexico.
The area is popular for its summertime scalloping, world-renowned fishing and manatee watching, and other activities that generate more than $600 million annually for local communities and support more than 10,000 jobs and about 500 businesses.
The need for Florida to protect its water quality is growing more urgent in the face of increasing pollution threats. In recent years, red tides and other harmful algae blooms, fueled by nutrient-laden runoff on both coasts, have taken a severe toll on marine life, fishing, and tourism businesses.
The new plan was more than a year in the making and included multiple opportunities for public input and guidance from an advisory committee comprising local business leaders, fishing guides, ecotourism operators, academics, state and county resource managers, and conservation groups.
The Nature Coast site is one of Florida's 42 aquatic preserves, each of which has a tailored management plan that is meant to strike a balance between human uses and needs of the natural environment. The more than 300-page plan promotes sustainable use of the preserve, including traditional activities such as boating, fishing, and scalloping.
Some highlights include:
Updating a monitoring network of 100 water quality data stations with advanced technology to watch for pollution, red tide, and other potential problems.
Tracking effects of sea level rise, warming waters, drought and flood cycles, and storms while developing plans to address predicted impacts on sea life and sensitive marine habitats.
Monitoring seagrass habitat and identifying areas in need of restoration, including seagrass, offshore hard-bottom areas, and coastal salt marsh.
Increasing boater education and improving navigational aids, such as boat channel markers, to reduce seagrass damage from improper boating practices.
Removing and reducing marine debris, such as litter, derelict vessels, and discarded fishing gear.
Identifying potential environmental impacts from development and roadways and preventing habitat damage through stakeholder collaboration and information sharing.
By following the long-term, science-based approach laid out in the plan—along with securing community support and engagement—Florida should help protect one of its most important environmental and economic assets for generations to come.
Holly Binns is a project director with The Pew Charitable Trusts' conserving marine life in the United States project. Justin Grubich is an officer with the project and serves on the advisory committee for the Nature Coast Aquatic Preserve's management plan.