Right Whales Urgently Need Protection From Entanglement in Fishing Gear
U.S. and Canadian fisheries managers can sustain this rare species—and coastal communities
Homeownership is the largest source of wealth for most American families, and obtaining a safe, traditional 15-to-30-year mortgage is a key step toward achieving financial security. But outdated housing policies and financial regulations have made small mortgages—those for homes priced under $150,000—expensive for lenders and unavailable for millions of qualified and creditworthy borrowers, especially Black, Hispanic, and Indigenous households and those in rural communities. With limited access to small mortgages, many of these families turn to alternative financing arrangements, which often involve financial risks and lack many of the protections traditional mortgages offer.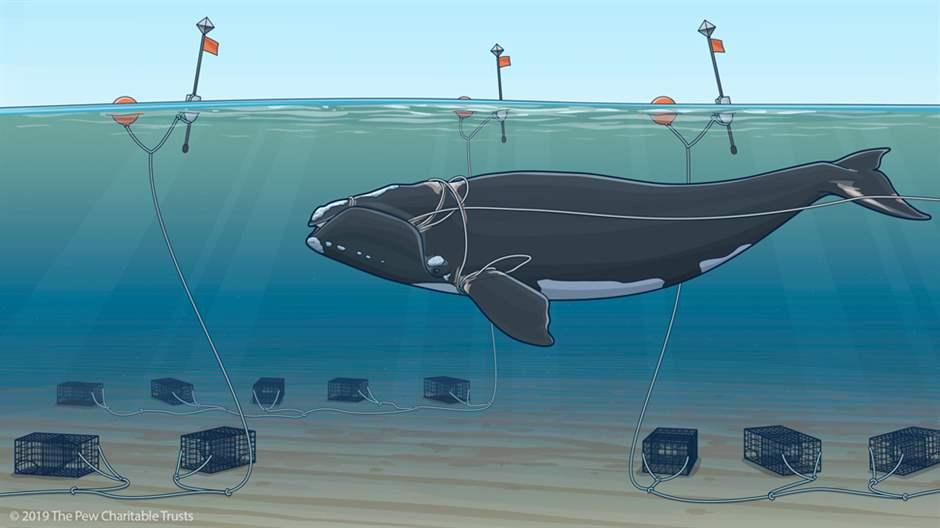 North Atlantic right whales, which migrate along the East Coast from Canada to Florida, were heavily hunted by commercial whalers into the early 20th century. In the decades after whaling ceased, the population slowly but steadily increased, but now that trend has reversed. Since 2010 their numbers have declined, largely as a result of entanglement in fishing gear. The gravest threat is posed by pot and trap gear on the seafloor that is attached to buoys at the surface by vertical lines stretching hundreds of feet through the water.
The right whale population is at risk, but Pew believes that through research, advances in gear technology, and collaboration with diverse stakeholders inside and outside of the fishing community, both the North Atlantic right whale and fishing businesses can survive—and thrive—far into the future.
OUR WORK