'Blue Carbon': A Natural Ally in the Fight Against Climate Change
Resources on international and U.S. research, policy, and protocols to protect coastal wetlands and measure the carbon they capture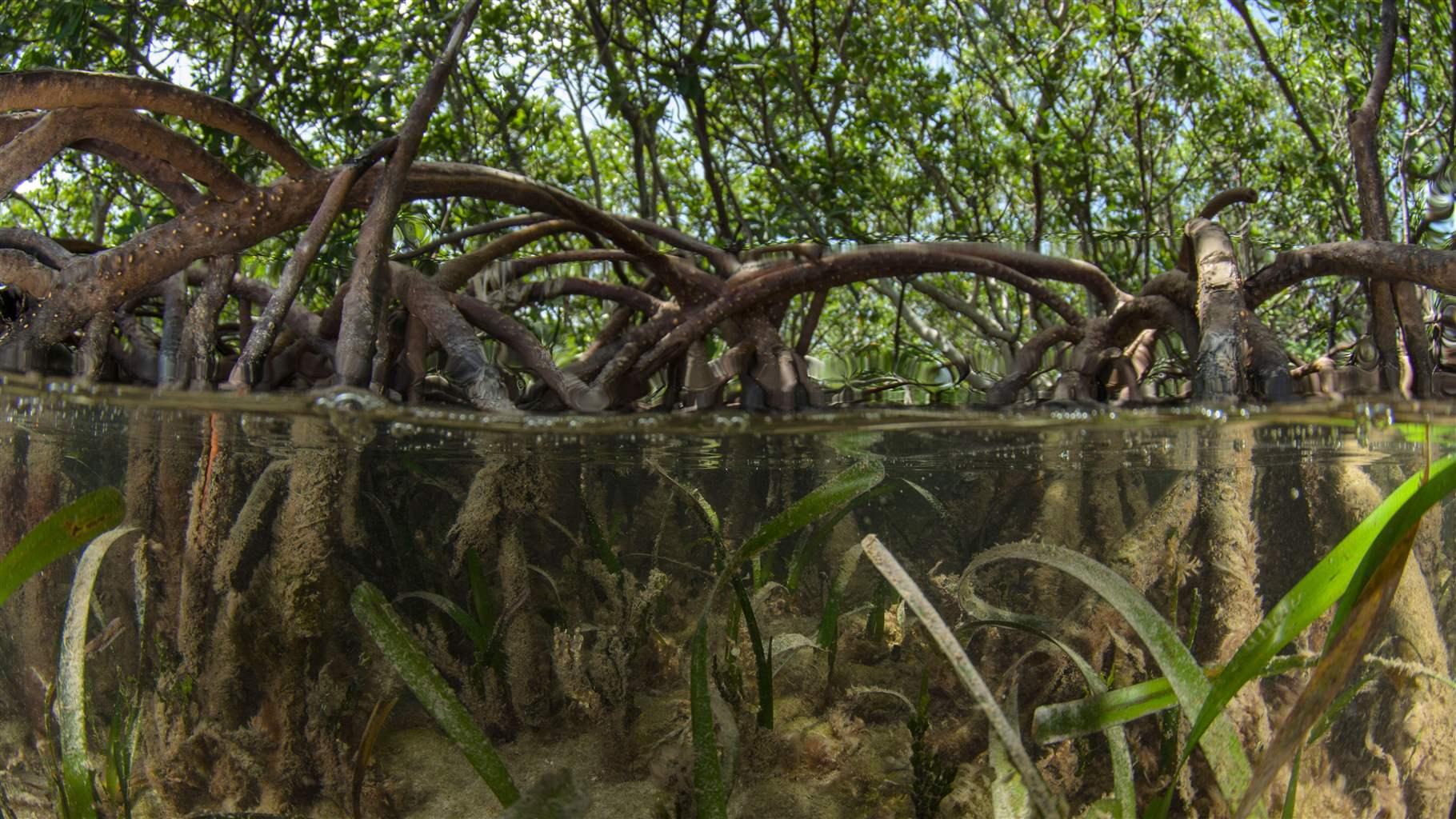 "Blue carbon" refers to carbon dioxide that the Earth's coastal wetland ecosystems absorb from the atmosphere. The name first came into use after scientists determined that these habitats are important "carbon sinks"—ecosystems that absorb more carbon dioxide from the environment than they release into it and can store that carbon for millennia.
Coastal wetlands, such as mangrove forests, salt marshes, and seagrasses, are especially efficient in removing carbon dioxide from the air and surrounding waters. Although they comprise less than 5% of global land area and less than 2% of the ocean, these habitats store roughly 50% of all carbon buried in ocean sediments. In addition, they are a valuable tool to help communities adapt to severe storms, flooding, and other climate change-related threats. However, these benefits are at risk; over the past half-century, the world has lost more than a third of coastal wetlands to development, pollution, and rising seas related to climate change. Nations around the globe, along with U.S. states, are increasingly recognizing the potential of blue carbon—alongside emissions reductions—to help address climate change and advance climate commitments and global objectives.
The Pew Charitable Trusts works with governments and nongovernmental entities worldwide to protect and expand the globe's blue carbon habitats. The resources collected on this page capture the breadth and potential of those efforts in the U.S. and around the world.
OUR WORK