In 2010, the Pew Environment Group commissioned Oil Spill Prevention and Response in the U.S. Arctic Ocean, a comprehensive study of the challenges and potential consequences of oil and gas exploration and production in the U.S. Arctic Ocean. The study examined what might happen if a catastrophic spill occurred in the Arctic.
Key Findings
The U.S. government and the industry have underestimated the risks of a catastrophic blowout.
Technology to sufficiently clean up oil in broken ice is unproved, and technologies that do work are limited by darkness, fog, hurricane-strength winds, sea ice, and other environmental factors.
The oil and gas industry's spill-response plans fail to realistically account for the harsh climate, including long periods during which conditions would render response impossible.
The industry's spill-response plans fail to account for the remoteness of possible drilling locations in the Beaufort and Chukchi seas off Alaska's northern coast. No roads link the Chukchi's coast to the rest of Alaska. The nearest major port (Dutch Harbor, in the Aleutian Islands) is 1,300 nautical miles from Point Barrow, where the Beaufort and Chukchi seas meet. The nearest U.S. Coast Guard Air Station is 950 air miles away in Kodiak, Alaska.
The industry's spill-response plans make unrealistic assumptions that 95 percent of spilled oil would be contained or recovered. Under much more moderate conditions in the Gulf of Mexico, only 17 percent of the 2010 Deepwater Horizon spill was recovered through subsea containment and only 3 percent by mechanical skimming.
Although considerable research has been conducted in the Chukchi and Beaufort seas, significant science gaps remain, and little baseline science exists for measuring the effects of an oil spill on Arctic ecosystems.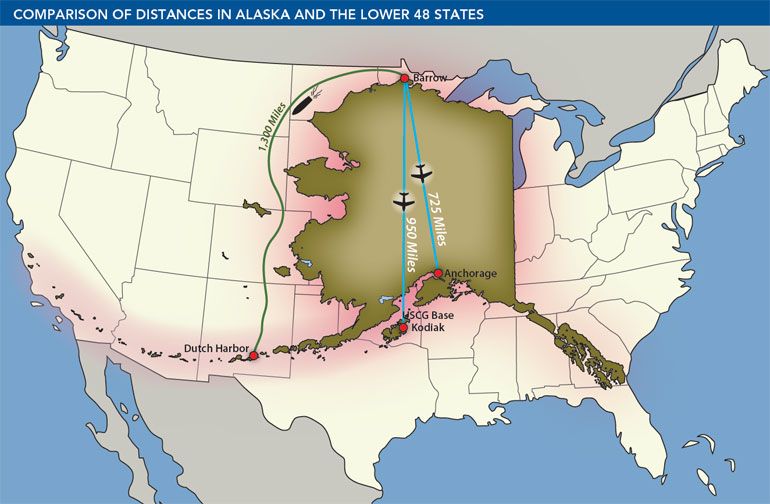 About the Report's Authors
Nuka Research & Planning Group LLC and Pearson Consulting are consulting firms with internationally recognized expertise in oil spill prevention and response.