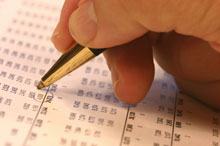 In 2005, a regional growth plan was adopted by 48 out of 50 jurisdictions in central Michigan. The plan encourages cooperation among the jurisdictions, such as joint planning and shared services, including policing, fire service, and tax assessments, to maximize revenue and ensure that public services are sustainable. As part of these efforts, the Tri-County Regional Planning Commission is developing a regional urban and rural services management policy to coordinate the management of public services, such as shared utility agreements involving public water and sewer infrastructure between urban and rural areas. The HIA assessed potential health effects of the policy in four areas: expansion of public water and sewer infrastructure, maintaining water resources and quality, preserving agriculture and open space, and encouraging policy development and implementation with a regional vision to save money through coordination. It found that additional property taxes to support the expansion of water and sewer infrastructure may hurt household budgets at the expense of health care affordability and that communities with both urban and rural land uses may face challenges between prioritizing greenfield development or infill, preservation of open space, or new subdivisions.
This work is part of a Health Impact Project HIA program grant. In addition to this HIA, the Ingham County Health Department will create a prototype HIA-based checklist and an online mapping and visualization toolkit to streamline the consideration of health in future local land use, transportation, zoning, and building permit decisions. The department is also conducting an HIA of the Mid-Michigan Fair and Affordable Housing Plan.
The Ingham County Health Department previously completed an HIA of the nonmotorized transportation plan and climate sustainability plan recommendations and a checklist-based HIA tool to evaluate proposed development projects.