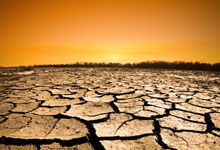 The Florida Public Health Institute, along with the Southeast Florida Regional Climate Change Compact, conducted an HIA of 110 climate change adaptation and mitigation policy recommendations included in the Southeast Florida Regional Climate Change Compact (SEFRCCC) Regional Climate Action Plan (RCAP) to determine the health effects of climate change and inform the RCAP how to incorporate health considerations into current guidelines for policies and protocols, specifically for sea level rise and heat waves.
The HIA made six recommendations, including integrating public health planning with policies and protocols at the county and municipal levels to better prepare Southeast Florida for the broader impacts of climate change; educating the public and elected officials on health outcomes associated with climate change; including heat vulnerability, health, and socio-economic factors when developing vulnerability maps and determining priority zones, where minority communities are at greater risk for extreme heat conditions; encouraging additional work to fully understand the impacts and economic costs to agencies at the local level attributed to climate change and health planning; establishing health-related metrics to use when planning for adaption strategies to mitigate climate change effects; and revising city and county development plans based on vulnerability mapping to prioritize areas where tree canopy and safe access to goods in extreme heat are in need of improvements.
Supported by funding from Broward County.