Para a UE, o esforço para acabar com a sobrepesca está a chegar ao ponto crítico
Na sua reunião mais importante deste ano, o Conselho de Pescas deve seguir a ciência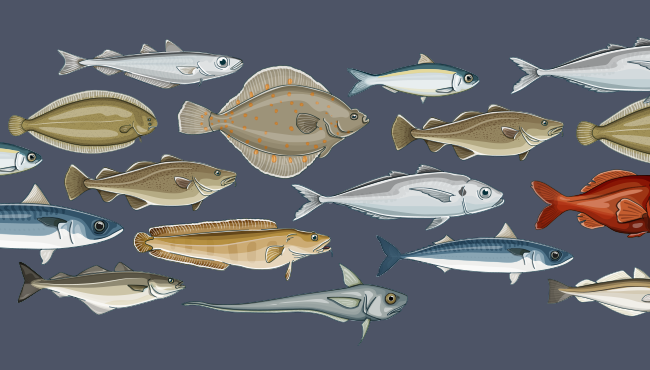 Os ministros europeus das pescas reunir-se-ão em Bruxelas, de 17 a 18 de dezembro, para estabelecer limites de pesca para mais de 100 unidades populacionais de peixes; a reunião será a terceira - e última - do Conselho de Agricultura e Pescas deste outono e, se as sessões anteriores servirem de exemplo, poderá ir até às primeiras horas da manhã do dia 19.
O encontro provém de meses de preparação, que começaram em junho, quando o Conselho Internacional para a Exploração do Mar (ICES) lançou pareceres científicos relativos a dezenas de unidades populacionais, e a Comissão Europeia emitiu um Comunicado sobre o progresso para atingir as metas estabelecidas na Política Comum das Pescas (PCP).
Como parte dessa preparação, a The Pew Charitable Trusts organizou a conferência "Countdown to 2020"}—uma referência ao prazo da PCP para acabar com a sobrepesca nas águas da União Europeia (UE)—onde o Comissário Europeu para o Ambiente, Assuntos Marítimos e Pescas Karmenu Vella salientou a necessidade urgente de atingir essa meta. Essa declaração é agora crítica: Os ministros dos estados-membros costumam usar a reunião do Conselho de dezembro para pressionar por prolongamentos de prazos e aumentar as capturas em vez de respeitar o limite recomendado pelos cientistas. O Comissário Vella e o Conselho da Presidência da União Europeia, atualmente assumido pela Áustria (@EU2018AT), precisam do apoio do público para que os ministros assumam os seus compromissos, especialmente com o prazo de 2020 a aproximar-se tão rapidamente.
Existem tipicamente grupos de pressão à volta da reunião do Conselho, com delegações a deslocarem-se entre o prédio do Conselho e hotéis próximos para transmitir e reconsiderar as prioridades nacionais com representantes da indústria; no ano passado, o Conselho não parou até as 6:30 da manhã do terceiro dia.
Em última análise, os ministros são responsáveis pelos limites da pesca no âmbito da PCP e por explicar quaisquer limites estabelecidos que excedam o nível recomendado pelos cientistas. Os dados são tão claros quanto o prazo de 2020: para acabar com a sobrepesca, os ministros devem estabelecer limites baseados na ciência.
O resultado desta reunião de dezembro é um teste às políticas da UE, não apenas internamente, mas também no cenário mundial - os Objetivos de Desenvolvimento Sustentável das Nações Unidas e outros compromissos internacionais também incluem o prazo de 2020 para acabar com a sobrepesca. Os líderes mundiais estão cada vez mais disponíveis para enfrentar os riscos que os nossos oceanos enfrentam. O Comissário Vella, por exemplo, organizou um painel sobre a Liderança Global dos Oceanos na Conferência "Our Ocean" em outubro, em Bali, na Indonésia, onde pediu que mais fosse feito para proteger os mares e as espécies que lá vivem.
Assim, quando se encontrarem em Bruxelas no final deste mês, os ministros deverão deixar de adiar e garantir uma pesca sustentável na UE. Estamos a pedir aos ministros para respeitar o limite #RespectTheLimit.
Para mais informações sobre este encontro, resumimos como as decisões são tomadas e como os ministros têm feito nos últimos anos em peças anteriores de análise, uma animação, um resumo do assunto, e um sumário de uma conferência organizada pela Pew em fevereiro.
Andrew Clayton dirige os esforços da The Pew Charitable Trusts para acabar com a sobrepesca no Noroeste da Europa.