Partnerships With Electric Utilities Can Help Expand Broadband Access
How investor-owned utilities provide infrastructure to bring high-speed internet to rural America
Partnerships With Electric Utilities Can Help Expand Broadband Access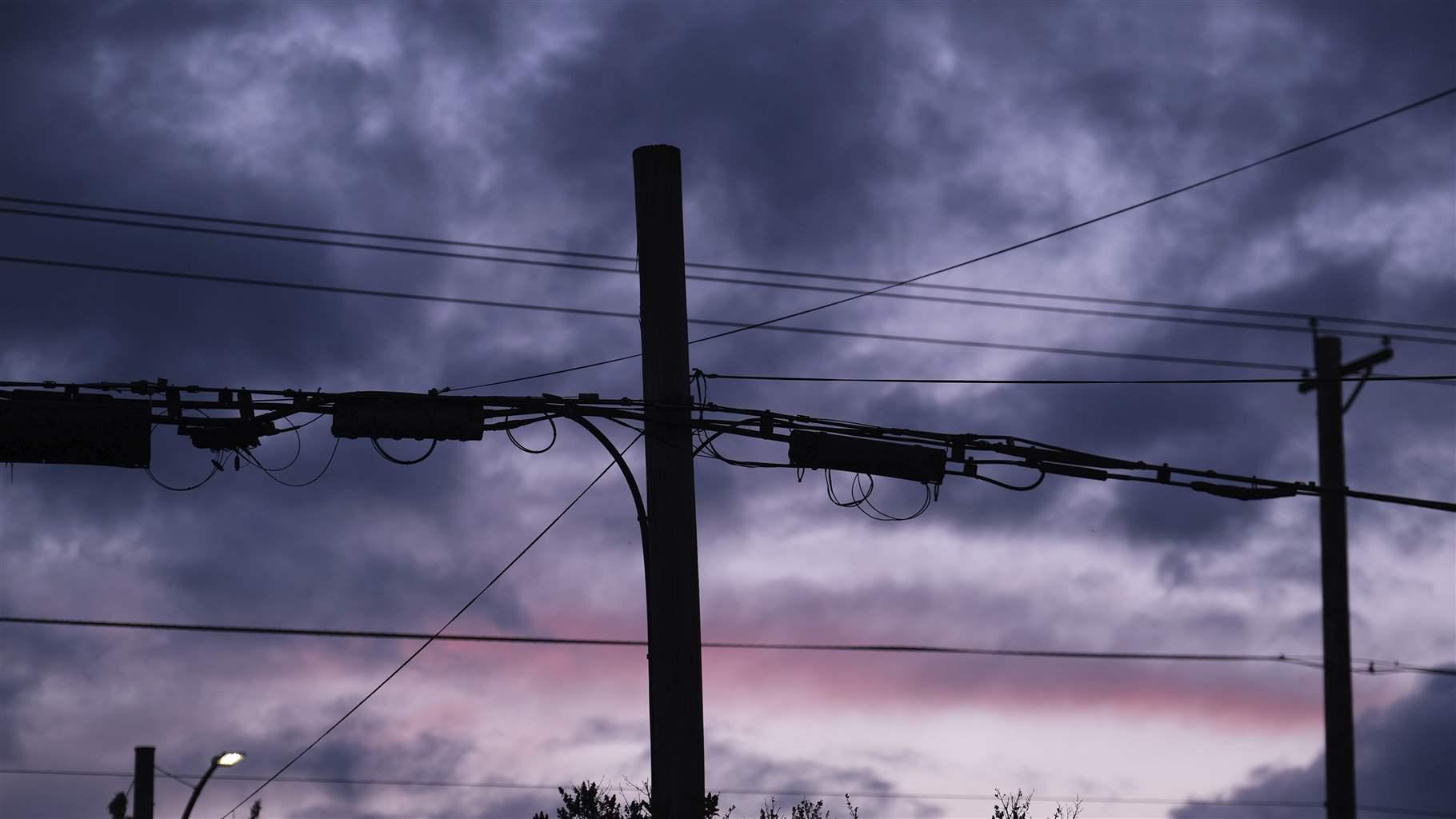 This article is part of a series that looks at three approaches to expanding broadband access to rural areas that lack sufficient service.
Investor-owned utilities, typically large, publicly traded electricity distributors, can play a critical role in bringing broadband services to rural and underserved areas by allowing providers to use their existing infrastructure to provide the middle mile network for making high-speed internet connections.
The middle mile is the part of a broadband network that connects the internet backbone to the last mile, which provides service to homes and businesses via, for example, cable lines. The backbone generally consists of the large fiber optic pipes, often buried underground and crossing state and national boundaries, that are the main data routes and the primary path for internet traffic around the world.
Rural areas present a challenge for broadband providers: These regions tend to be more costly and less profitable to serve than densely populated urban and suburban areas. Connecting rural communities requires middle and last mile networks, which are often owned and operated by different entities that work together to provide high-speed internet service. Building middle mile infrastructure in these regions often requires laying down thousands of miles of fiber, an expensive undertaking and risky investment if there is not a last mile provider willing to connect those households and small businesses.
Conversely, last mile providers may choose not to serve a community because of limited or absent middle mile infrastructure. Addressing that could greatly increase their costs. This confluence of market characteristics—shaped by the absence of incentives or service requirements—has created a significant and costly digital divide that leaves many in rural areas without service.
That's where investor-owned utilities (IOUs) can step in. These electricity distributors issue stock and serve about 72% of all electric customers nationwide. Today, IOUs are incorporating fiber optic cables into their smart grid modernization projects, which are renovating electric grid infrastructure to improve efficiency and reliability of electric operations.
The federal Infrastructure Investment and Jobs Act Infrastructure Investment and Jobs Act enacted in 2021 established the Advanced Energy Manufacturing and Recycling Grant Program, a $750 million fund for green energy technology manufacturers. The program makes expenses for equipment for electric grid modernization projects eligible for grant funding. The law also includes $1 billion in grant money—which IOUs could seek to build out their fiber networks—specifically for middle-mile projects.
As IOUs build out their fiber networks to improve their electric service capabilities, they often have additional capacity that can also be used to provide or facilitate broadband service. Recently, they have explored leveraging this excess capacity by entering the broadband middle mile market. The National Association of Regulatory Utility Commissioners, the membership organization for state public service commissioners who regulate utility services, has voiced its support for electric companies becoming middle mile providers.
More utility companies extending their middle mile networks
Several electric companies have leased excess capacity on newly upgraded or expanded middle mile fiber networks to internet service providers in rural areas where it is not cost-efficient for the broadband companies to independently build new infrastructure. Such arrangements help both companies to save money and provide essential services.
For example, Alabama Power has established partnerships with broadband providers to lease its additional fiber capacity to support internet service across the state. In Mississippi, utility company Entergy and telecommunications carrier C Spire completed a $11 million rural fiber project in 2019 that covers more than 300 miles across the state.
In states where no official IOU-internet provider partnerships have emerged, electric companies are nonetheless laying the groundwork for future broadband collaborations by investing in their fiber optic networks. Missouri-based Ameren has built an extensive fiber network throughout the state and plans to deploy 4,500 miles of fiber in rural areas by 2023. That network could be used by broadband providers to bring fiber to their customers' home connections.
States address utility partnerships in policy
State legislatures may not need to provide investor-owned utilities with the authority to partner with broadband providers, but some states have sought to encourage this approach by passing laws that specifically authorize the joint efforts and define the parameters for collaboration.
For example, Virginia in 2019 authorized IOUs to use their additional capacity for broadband service in unserved areas. The statute requires the companies to submit a petition to provide broadband service that identifies the last-mile broadband providers they will lease excess fiber to. It tasks them with obtaining all necessary easements and permits to provide service. Finally, it allows utilities to adjust their service rates to recover costs associated with grid modernization projects that upgrade infrastructure to fiber, but it prohibits them from providing broadband service to commercial or retail end-users. Since the law was enacted, two major power providers, Dominion Energy and Appalachian Power, have developed pilot programs to lease additional fiber capacity to local broadband providers in rural Virginia.
Similarly, West Virginia passed legislation in 2019 authorizing electric power utilities to submit broadband feasibility studies. Soon after that, the West Virginia Broadband Enhancement Council approved Appalachian Power's middle mile project. The $61 million project covers more than 400 miles in Logan and Mingo counties—two of the state's most unserved areas—and its additional fiber capacity will be leased to internet service provider GigaBeam Networks. West Virginia's Public Service Commission also approved a .015 cent per kilowatt-hour surcharge for residential broadband service by Appalachian Power, whose estimated annual cost of operating and maintaining its fiber network is $1.74 million.
Partnerships with IOUs present a model for increasing broadband access in unserved and underserved areas where traditional internet service providers are unlikely to operate. By employing and upgrading existing electric infrastructure owned by IOUs in middle mile networks, both electricity and broadband providers save money while expanding broadband service to rural communities. The use of electric infrastructure owned by IOUs to bring high-speed internet to hard-to-reach areas represents an approach similar to the provision of broadband service by electric cooperatives or regional utility districts. As states continue to work to bridge the urban-rural digital divide, many are turning to these new frameworks to bring high-speed internet to unserved communities.
Anna Read is a senior officer and Lily Gong is an associate with The Pew Charitable Trusts' broadband access initiative.