Threatened Coastal Habitats Face Management Challenges
Study of 6 states shows innovative governance and long-term funding would help reverse declines
Threatened Coastal Habitats Face Management Challenges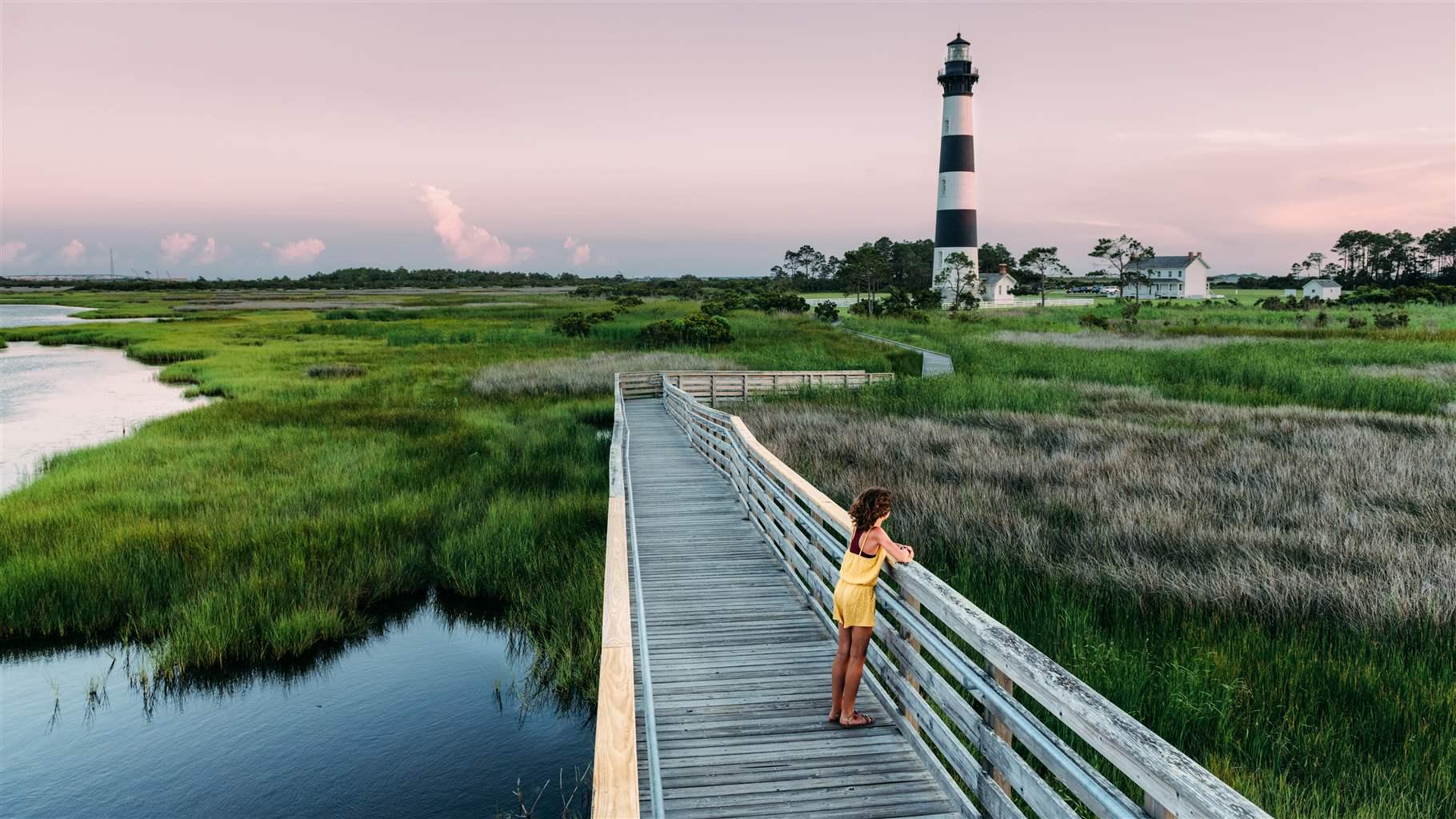 Coastal habitats in the U.S., many of which are vulnerable and declining, provide significant benefits to people, marine life, and the climate, and would benefit from comprehensive monitoring and management, according to a new white paper from Duke University's Nicholas Institute for Energy, Environment and Sustainability. The report, which was commissioned by The Pew Charitable Trusts, identified and explored the effectiveness of coastal management habitat policies governing tidal marshes, mangroves, seagrasses, and oyster beds in six states: California, Florida, Massachusetts, North Carolina, Texas, and Washington.
Coastal development, pollution, and the increasingly ill effects of climate change—such as sea-level rise and ocean acidification—continue to degrade these ecosystems. States and localities generally manage these coastal habitats, often relying on federal funds and provisions detailed in the Clean Water Act and Coastal Zone Management Act to develop and implement policies governing the four focal habitats.
Because of a dearth of studies looking at policy effectiveness, managers have struggled to identify and replicate effective approaches and policies across geographies and governance structures specific to individual states. The white paper identified common challenges and examples of specific policy approaches that could improve habitat management, including that:
Sustained monitoring could help managers better understand the status of a given habitat, the threats facing it, and the impacts of policy and management interventions.
Progress on habitat protection and restoration is impeded by misaligned goals, complex and disjointed policies, difficulty in permitting restoration projects, and securing sustained funding for those efforts.
Conservationists need to better understand how the four focal habitats interrelate, which in turn could lead to more comprehensive management approaches.
Place-based efforts—such as the National Estuary Program and the National Estuarine Research Reserve System—can encourage national, state, and local agencies, and communities to set shared goals, align policy interventions, leverage funding, and monitor habitat health.
The white paper also recommends more in-depth program assessments to identify successful and replicable policy approaches states could adopt, and investments they could make in long-term coastal habitat monitoring.
Sylvia Troost works on incorporating blue carbon into climate action plans for The Pew Charitable Trusts' conserving marine life in the United States project.