Working for Our Country
A review of the economic and social benefits of Indigenous land and sea management
This white paper has been updated as of February 4, 2016 to correct grammatical errors.
It is almost eight years since the first Indigenous Ranger group was funded as part of the Australian Government's Working on Country initiative. There are now approximately 770 Indigenous Rangers full-time-equivalent positions across 108 ranger groups nationally, which were funded through the initiative plus some additional funding from the Indigenous Advancement Strategy.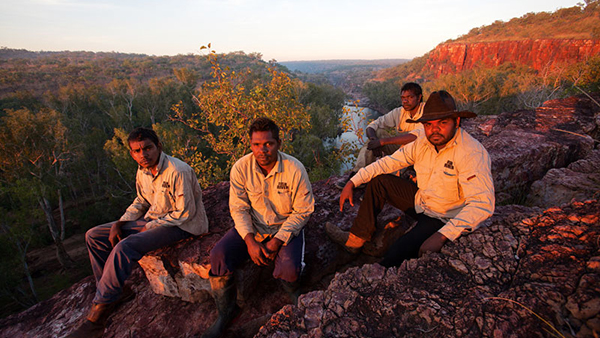 © David Hancock
Fish River's Indigenous rangers, Desmond Daly, Jack Daly, Rodney Maranya and Wally Johnson.
The primary policy objective of Working on Country was to provide employment opportunities for Indigenous people to deliver environmental services that protect and manage Australia's environmental and heritage values. It provides a flexible funding mechanism to achieve shared conservation goals that are in both the interest of Indigenous people and the nation.
For more information, download the white paper.