CITES 2013: New Appendix III Shark Listings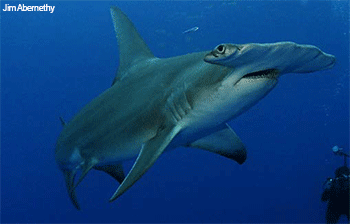 The inclusion of a species in Appendix III of CITES allows a Party to the Convention to ask for help from other CITES Parties in documenting international trade for a species not listed in either Appendix I or II of the Convention.
An Appendix III listing offers a Party the opportunity to protect native wild animal and plant species it believes are in need of international trade controls, and gather further data on the level of international trade.
This appendix requires that an export permit be issued for wildlife products exported from the country that included the species in Appendix III. All other exporting countries must issue a certifi cate of origin, to show that the specimen is not from the country that listed the species.
The import of a species included in Appendix III requires the prior presentation of a certificate of origin and, where the import is from a country that listed the species, an export permit.
Unlike Appendix I and II, international trade in CITES Appendix III species does not require the issuance of a scientific "non-detriment" finding.
As such, an Appendix III listing can provide important data on international trade, but does not offer the protection from unsustainable trade afforded by a listing in CITES Appendix I or II.
Two species of sharks have been included in Appendix III this year, the porbeagle shark (Lamna nasus) and the scalloped hammerhead (Sphyrna lewini).
Porbeagle was included in Appendix III by Member States of the European Union and Australia.
Scalloped hammerhead was included in Appendix III by Costa Rica and Australia.
Inclusion of these species in Appendix III took effect on 25 September 2012 and will provide important data on international trade. However, much more is needed to protect these species from ongoing overexploitation driven by unsustainable international trade, starting with including them in Appendix II at the earliest opportunity.