Stateline
New OSHA Leader Urged to Issue Pandemic Workplace Rules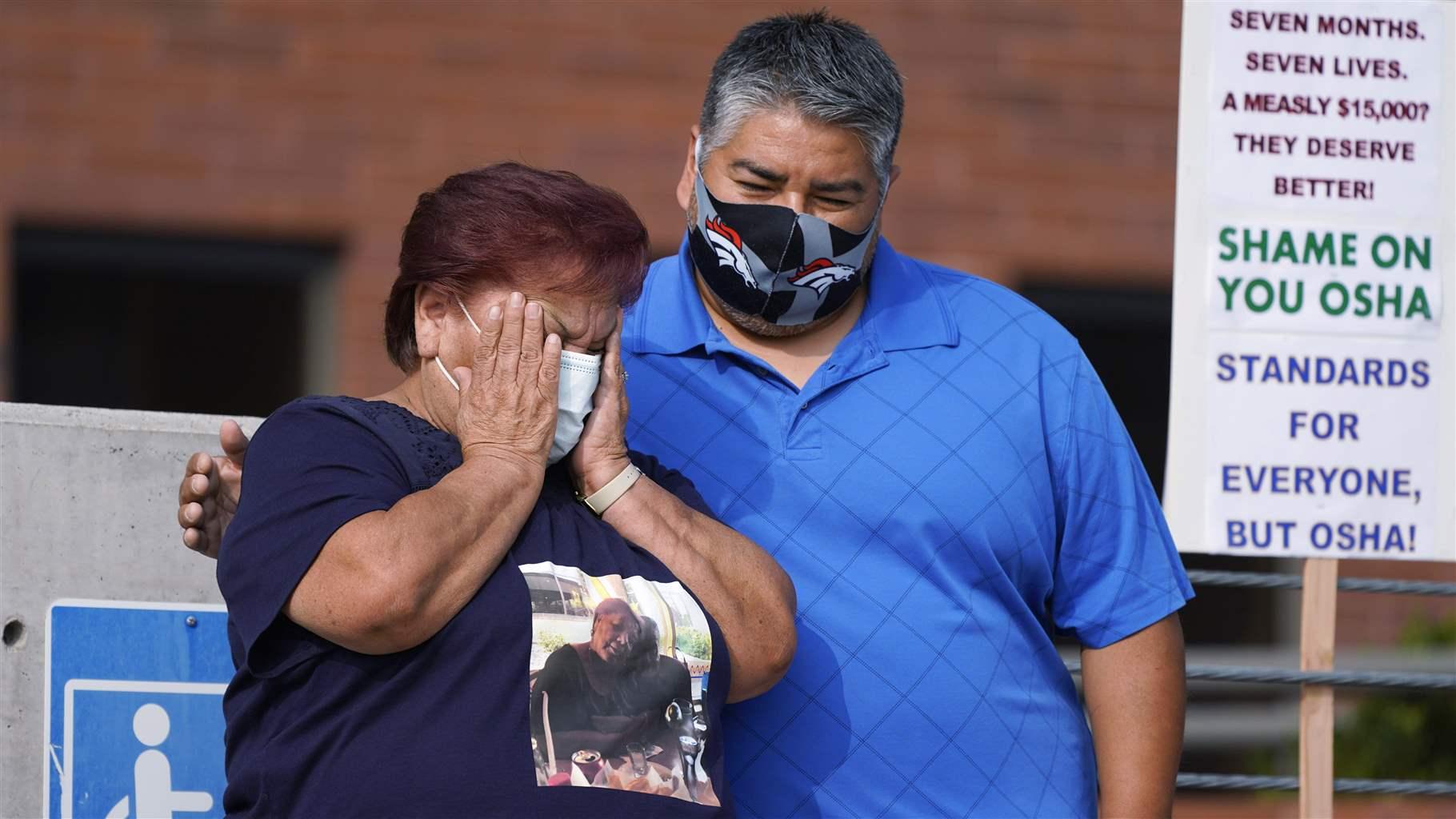 For the better part of a year, workplace safety advocates have called on the U.S. Occupational Safety and Health Administration to issue COVID-19 safety standards to protect workers during the pandemic.
With the nomination of a new leader for OSHA, they're hoping they will finally be heard. Earlier this week, President Joe Biden appointed Doug Parker, head of California's workplace safety division, to lead the federal agency.
In California, Parker helped put into place the nation's strictest COVID-19 safety standards.
"Employers are the ones with the responsibility to protect workers, and it's up to them to follow the law," Parker told Stateline in a January interview. "We made it clear that we had the authority to bring our enforcement efforts to bear if an employer was failing to have a program to protect workers from COVID-19."
California and 20 other states have their own workplace safety agencies, which must meet or exceed OSHA standards. Another 29 states are under OSHA jurisdiction for private sector workers. Currently, workplace safety standards for COVID-19 fall under a patchwork of rules that vary by state.
"Doug played a key role in developing a statewide COVID-19 safety standard," Marcy Goldstein-Gelb, a co-executive director of the National Council for Occupational Safety and Health, a worker advocacy group, said in a statement. "Workers will be looking to him to take immediate action to enact a nationwide COVID-19 Emergency Temporary Standard."
Biden issued an executive order on his first day in office directing OSHA to review the need for COVID-19 standards, and workplace safety advocates have criticized his administration for its inaction since then. But it's unclear whether Parker's nomination signals new rules will be forthcoming.
"While certainly businesses may worry about Parker bringing California-style COVID regulation to employers nationwide, timing suggests that a federal COVID standard will not be a priority for Parker at this juncture," two partners at the Bracewell LLP law firm that represents employers wrote in the National Law Review earlier this week. "It seems unlikely ... that an aggressive federal COVID-19 standard at this point could survive a legal challenge."