Stateline
15 States Back Biden on Deportation Pause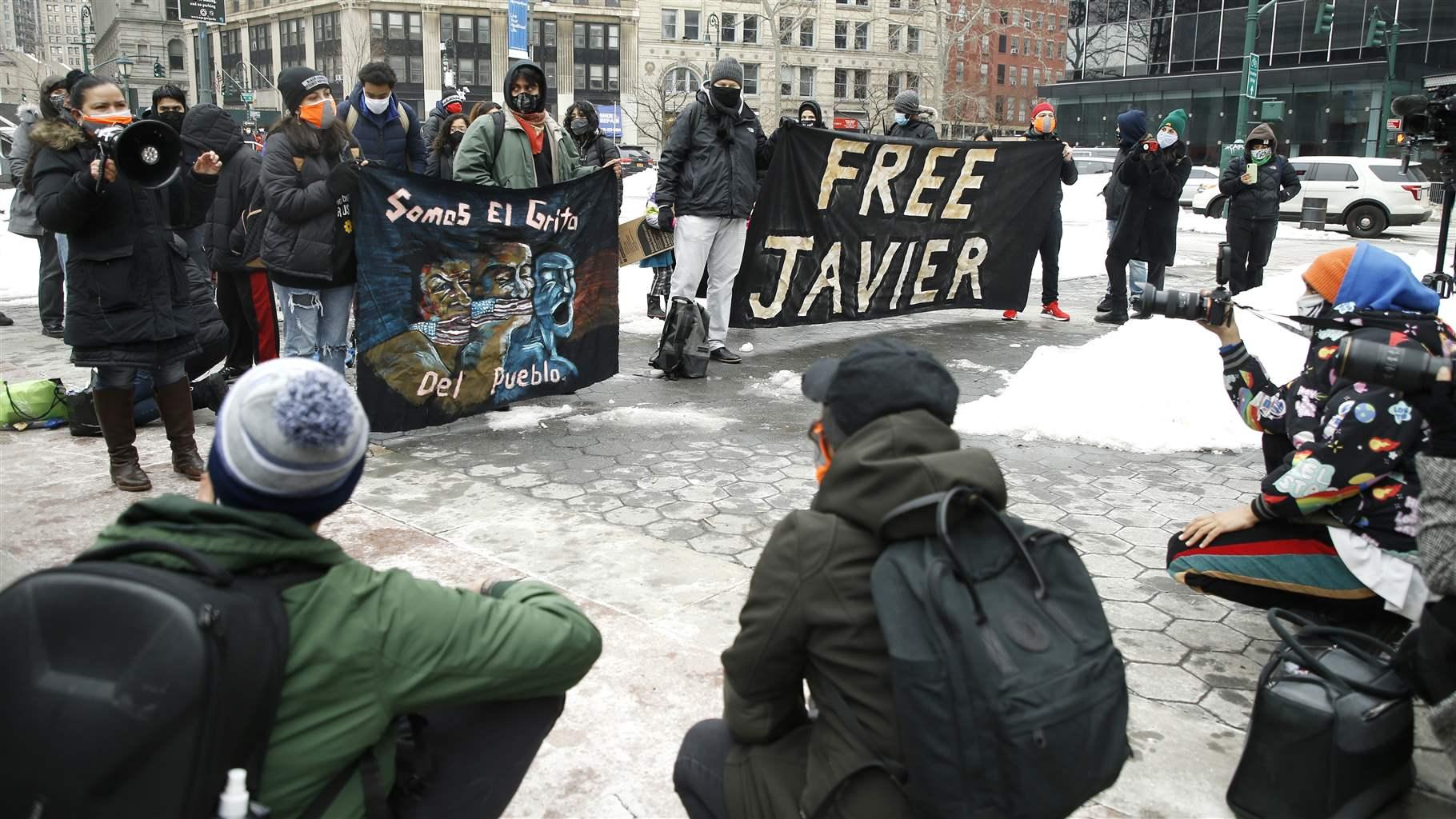 New York is leading a group of 15 states and the District of Columbia in supporting a pause on most deportations, backing the Biden administration against a legal challenge from Texas.
"The last thing we should be doing is moving to deport more immigrants, many of whom are on the front lines of the pandemic and delivering essential services," said New York Attorney General Letitia James, a Democrat, in a statement sent to Stateline.
California, Connecticut, Delaware, Illinois, Maryland, Massachusetts, Nevada, New Jersey, New Mexico, Oregon, Rhode Island, Vermont, Virginia and Washington, as well as the District of Columbia, joined New York in supporting the pause.
A Texas judge halted Biden's deportation pause until Feb. 23 to hear arguments about technical flaws to the executive order and to investigate the people whose deportations would be delayed. In a federal lawsuit, Texas argues that an agreement it signed with the Trump administration after the election bars the Biden administration from making any changes in immigration policy without consulting it. Eight states and a county sheriff in North Carolina signed similar deals in the waning days of the Trump administration.
The New York court papers called the Texas agreement "an extraordinary effort to affect federal immigration policy in other states based in part on a purported agreement that it signed only days before the end of the prior administration."
Rick Su, a professor at the University of North Carolina School of Law who specializes in immigration policy, said the Trump agreements are likely unenforceable but they could serve the purpose of extending legal battles and postponing action on deportations.
"It allows them to file some kind of suit," Su said of the states. "Even if the agreements are unenforceable, if may get them six months, if not more. The outcome is similar."