Stateline
Despite Federal Guidance, Some States Bar In-Person Foster Care Visits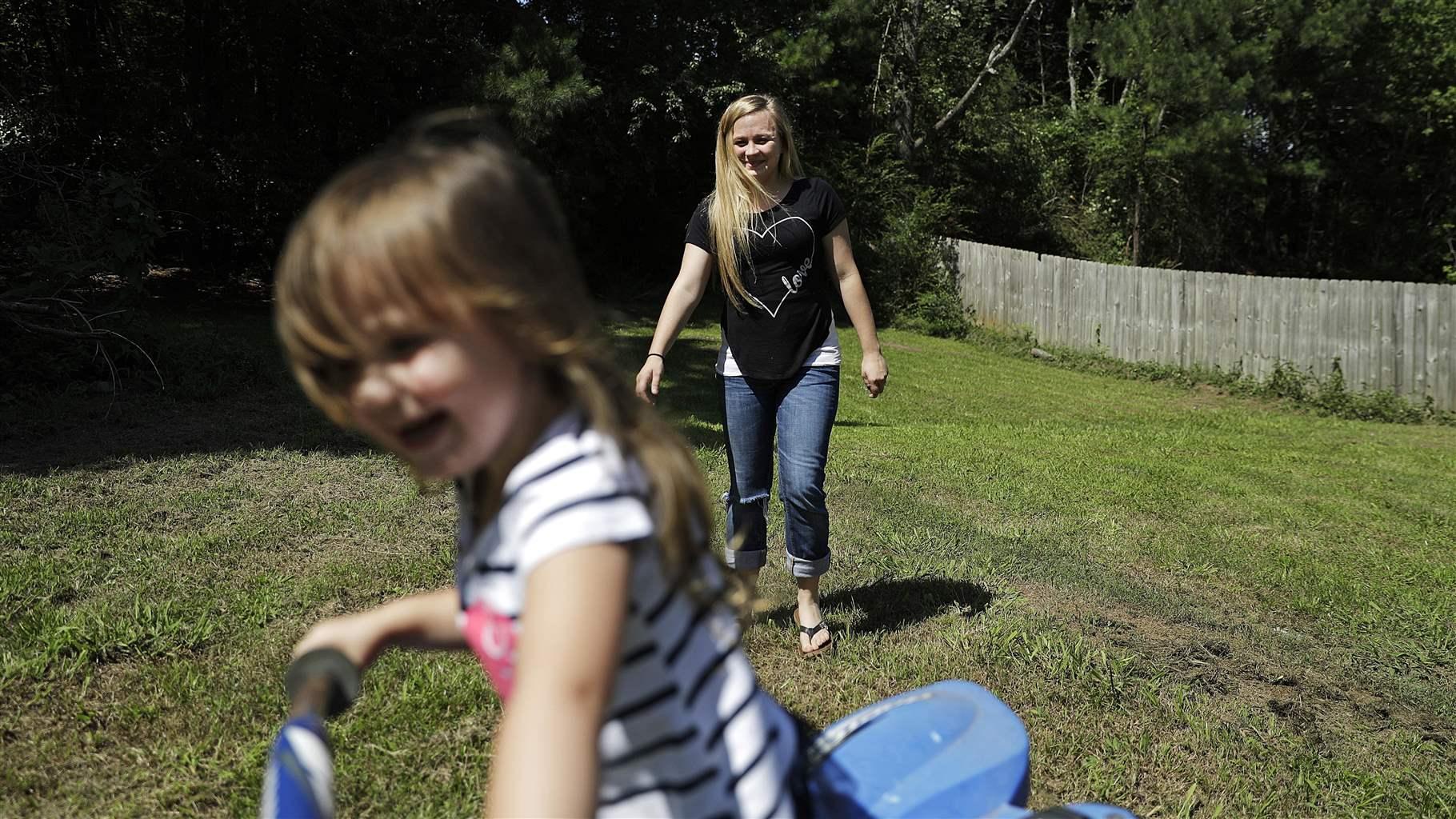 Read Stateline coverage of the latest state action on coronavirus.
Citing virus fears, some states have barred biological parents from visiting their children in foster care. This despite federal recommendations that child welfare agencies "refrain from issuing blanket court orders reducing or suspending family time."
Last week, Cook County Public Defender Amy Campanelli announced on Twitter that she is suing the state of Illinois for its visitation ban. The majority of those affected by the ban are "black poor families who are suffering," she wrote.
The suit is intended to force officials at the Illinois Department of Children and Family Services "to remove their blanket suspension of our clients visits w/their children, w/no thought to the tragic results on families, siblings, and our communities," Campanelli wrote.
The agency did not respond to a Stateline request for comment.
Most foster children are in the child welfare system because of poverty-related neglect, rather than physical or sexual abuse, according to a 2019 report by Child Trends, a Maryland-based research organization that focuses on child welfare issues. Child welfare experts say visits help parents maintain bonds with their children as they work toward reunifying with them.
In March, Jerry Milner, associate commissioner of the U.S. Children's Bureau, issued guidance that "strongly discourages" blanket orders suspending all in-person visits. He warned that doing so "may contribute to additional child trauma, and may impede the likelihood of reunification." Milner wrote that child welfare officials should find ways to conduct in-person visits safely.
But some states, including Hawaii, Illinois and Washington, have barred in-person visits. Washington state stopped in-person visits in March after foster parents, fearful of exposure, circulated a petition pressuring the state to suspend visits. The ban is still in effect.
Story continues after map
Other states have allowed visits to continue or have eased up on visitation bans. In Vermont, the state Supreme Court last month denied a state request to ban in-person visits, though lawmakers are considering legislation to enact a ban. Also last month, the California Judicial Council issued an emergency rule allowing for in-person visits case by case.
And this month, Michigan child welfare officials announced they were easing up on that state's ban, but only if the foster parents felt it was safe to meet with the biological parents.
If foster parents and biological parents can't agree on a safe way to visit, the child's biological parents can petition the state, said Vivek Sankaran, director of the Child Advocacy Law Clinic and the Child Welfare Appellate Clinic at the University of Michigan Law School.
"But the buck stops with our child welfare agency," Sankaran said.