Stateline
Many Gig Workers Still Await Aid as Jobless Claims Rise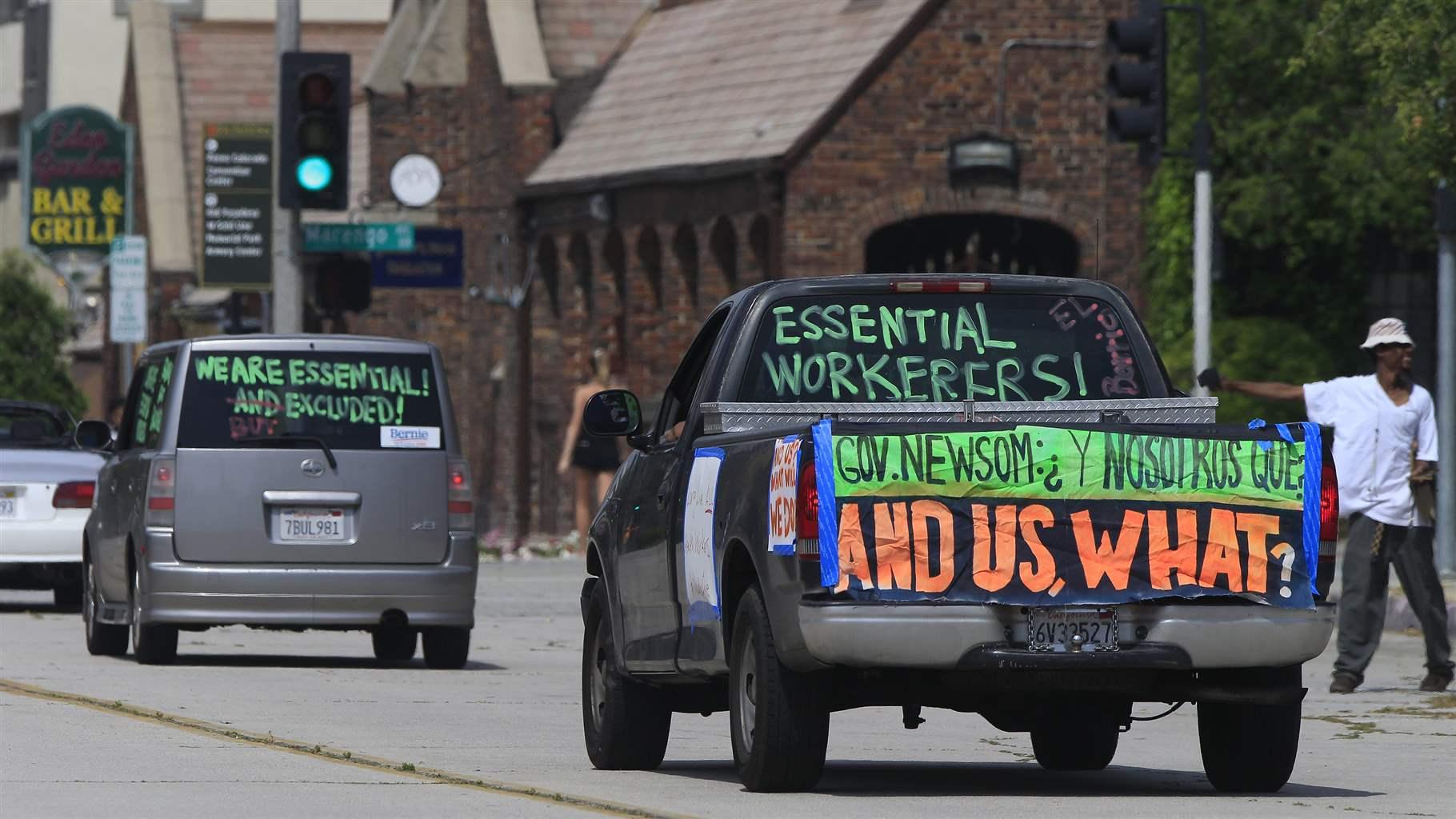 Read Stateline coverage of the latest state action on coronavirus.
Connecticut and Illinois plan to start accepting jobless claims from gig workers and other self-employed residents who have been waiting weeks for help, amid rising concerns about computer systems already buckling under the strain of new claims.
Other states also have struggled to adapt aging technology to handle a crush of jobless claims, including the self-employed who were granted help by the CARES Act that Congress enacted in March. More than half of states have reported computer failures that held up payments, and in states such as Pennsylvania the self-employed have not yet been paid after applying.
Hawaii's technology is so antiquated that the state is considering asking Idaho, which has a more modern cloud-based system, for help moving records from its 1980s-era computer system.
Jobless claim numbers released today show another 3.2 million Americans sought help last week, bringing the total to more than 33 million over seven weeks. There could be millions more unable to apply because of computer failures and other difficulties.
Kentucky, Hawaii and Georgia have seen jobless rates rise to more than a third of the workforce, and five other states — Louisiana, Rhode Island, Pennsylvania, Michigan and Nevada — are now north of 30%. New claims are ebbing in most states but increased in seven states, more than doubling in Maine and up 72% in Maryland, where gig worker applications were included for the first time.
A red button on Connecticut's website was activated today for the self-employed to claim benefits, state Labor Commissioner Kurt Westby said in a conference call. The state expects 40,000 gig workers and other self-employed to apply and get payment within a week if they have direct deposit. It may take longer to get a paper check in the mail.
"I'm still waiting for the red button," said Joanna Horodyska of Fairfield, who ran a family cabinet installation business until materials from China stopped arriving in January. She's been living off the help of her adult sons, she said, who have taken out loans and canceled retirement contributions to get the family through.
"I need this money very quickly," Horodyska said.