Stateline
Gig Workers Wait for Long-Promised Relief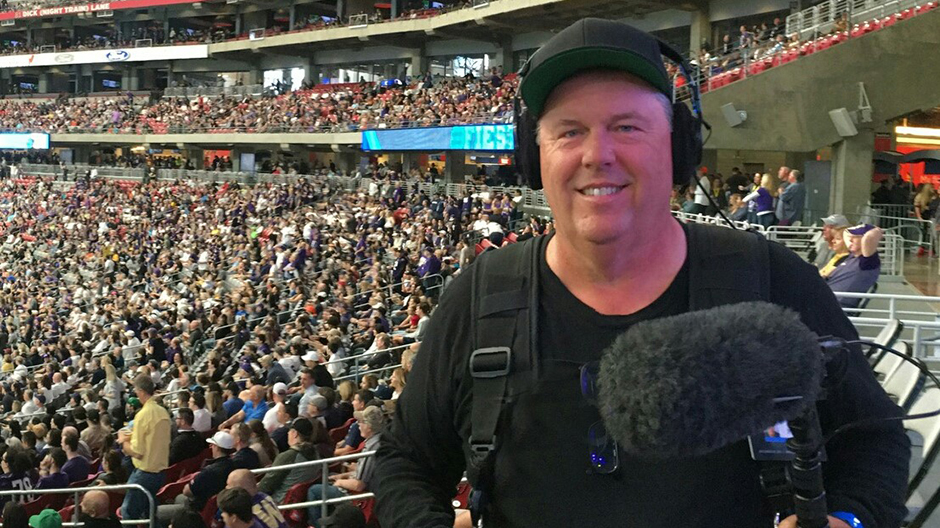 Read Stateline coverage of the latest state action on coronavirus.
As the pain continues for jobless people around the country — with many unable to claim benefits because of jammed application systems — gig workers in many states are only just now allowed to join the quest for benefits.
California, Colorado, Connecticut and Oregon are among the states accepting applications from gig workers this week after finally revamping their processes. Those workers have endured six dire weeks; their livelihoods ended in mid-March. They're joining a crush of millions of jobless still waiting for help.
"There's something wrong about this," said Shelley Hall, a freelance art appraiser in Bend, Oregon. Hall's been trying for weeks to apply for money she knows she's entitled to get based on March federal legislation. "They keep saying, 'There's money for small business, there's help for the little guy,' but there really hasn't been," she said.
Other states have seen renewed snafus in a fresh wave of applications by contract workers — Michigan's site shut down for six hours April 13, the day gig workers were first allowed to apply. About half the new claims in Colorado last week were from gig workers.
Jim Siler, 54, a sound technician in the Los Angeles area, packed up his equipment after a March 13 job for a new video game promotion. He had a feeling it might be his last for a while. It was.
He's been living on savings since then but was finally able to apply for benefits under California's system April 28. After hours spent online in vain, he was one of the lucky ones — his application went through. Others, he knew, failed. It helped that he was already in the system because of a 2014 claim.
"Seventy-two different times I had to go back to the beginning," Siler said. "I finally figured out to save a draft as soon as you get the chance, so at least you go back to that."
In Oregon, Hall finally was able to apply for benefits this week. Her income dwindled to nothing in mid-March when clients stopped calling after a state lockdown, and her husband lost his freelance video business.
Knowing she was entitled to help under the federal CARES Act signed in March, Hall started applying in April. The state gave her nothing but a frustrating website.
"It kept saying, 'We don't have you in the system.' There's nobody to call, no place to show up and ask what's going on," Hall said. Her son, meanwhile, was laid off in mid-March. The 22-year-old restaurant worker got $3,200 a month in benefits, including $600 a week in stimulus payments, far more than his $14 an hour wages.
Drivers for ride-hailing services such as Lyft and Uber have faced confusion even in states like California that classify them as employees rather than independent contractors, said Ivan Pardo, a labor organizer for the Rideshare Drivers United union. Typically ride-hailing companies do not report income for drivers the way the states require, Pardo said.
"The result is that riders are getting approved for unemployment insurance, but their benefit is $0," Pardo told Stateline in an email. Rideshare Drivers United recorded a Zoom presentation for drivers on how to apply as an independent contractor to get around the problem, as desperation mounts among drivers.
"Some people can't wait for those benefits," said Nicole Moore, a Lyft driver in Los Angeles who organized the presentation. "A lot of people are struggling with, 'How am I going to pay May rent? I barely paid April rent.' Kids are hungry. I've heard some heartbreaking stories."
Gig workers will join a crush of applicants whose claims have overwhelmed antiquated systems that in some states were meant for far fewer applicants.
In Florida, which surpassed California for the highest number of new jobless claims — 432,000 — last week, a court hearing is scheduled next week on a lawsuit pressuring the state to act on unprocessed claims. Florida has been the slowest to process claims, according to a Congressional Quarterly analysis, with Ohio, Georgia and New Jersey close behind.
Arelis Romero, 44, started trying to get unemployment benefits as soon as her job in a Miami beauty parlor stopped in mid-March. Her husband's factory job also stopped. A recent legal immigrant from Cuba who doesn't have a computer, she went to a public library every day to apply online, and then imposed on friends, sometimes staying up until 2 a.m. with no success.
"We don't make much money, but thank God we had no debt. Now we're going to be in debt," said Romero, speaking in Spanish. She negotiated payment plans for her $1,250 rent, her car and her utility bills. In time she will have to pay it all back. The couple has two children and came from Cuba three years ago.
A survey by the Washington-based Economic Policy Institute estimated that 12 million people had tried and failed to claim unemployment insurance, or didn't even try because it seemed difficult. That would swell the true number of unemployed people close to 40 million, said Elise Gould, an economist at the institute.
"The official numbers underestimate the amount of economic devastation that's happening," Gould said. The official total was 28 million jobless claims as of last week. Millions more were still waiting to file claims, she said.
States need more help to process claims and provide emergency help like food, she said, and the federal government needs to provide more money to states, because states are generally bound by balanced-budget rules.
"These people are having trouble paying the May rent, the mortgage and all their bills," Gould said. "States need to be providing additional aid, but because of balanced-budget amendments they'll have to cut their budgets, which is the last thing we need."
According to Department of Labor jobless claims for last week, California came in behind Florida with about 328,000 new claims and Georgia was third at about 265,000. Over the six weeks of the crisis since mid-March, California has had the most claims at about 4.4 million.