Stateline
Purdue Reaches Tentative Global Settlement, But Not All States Are On Board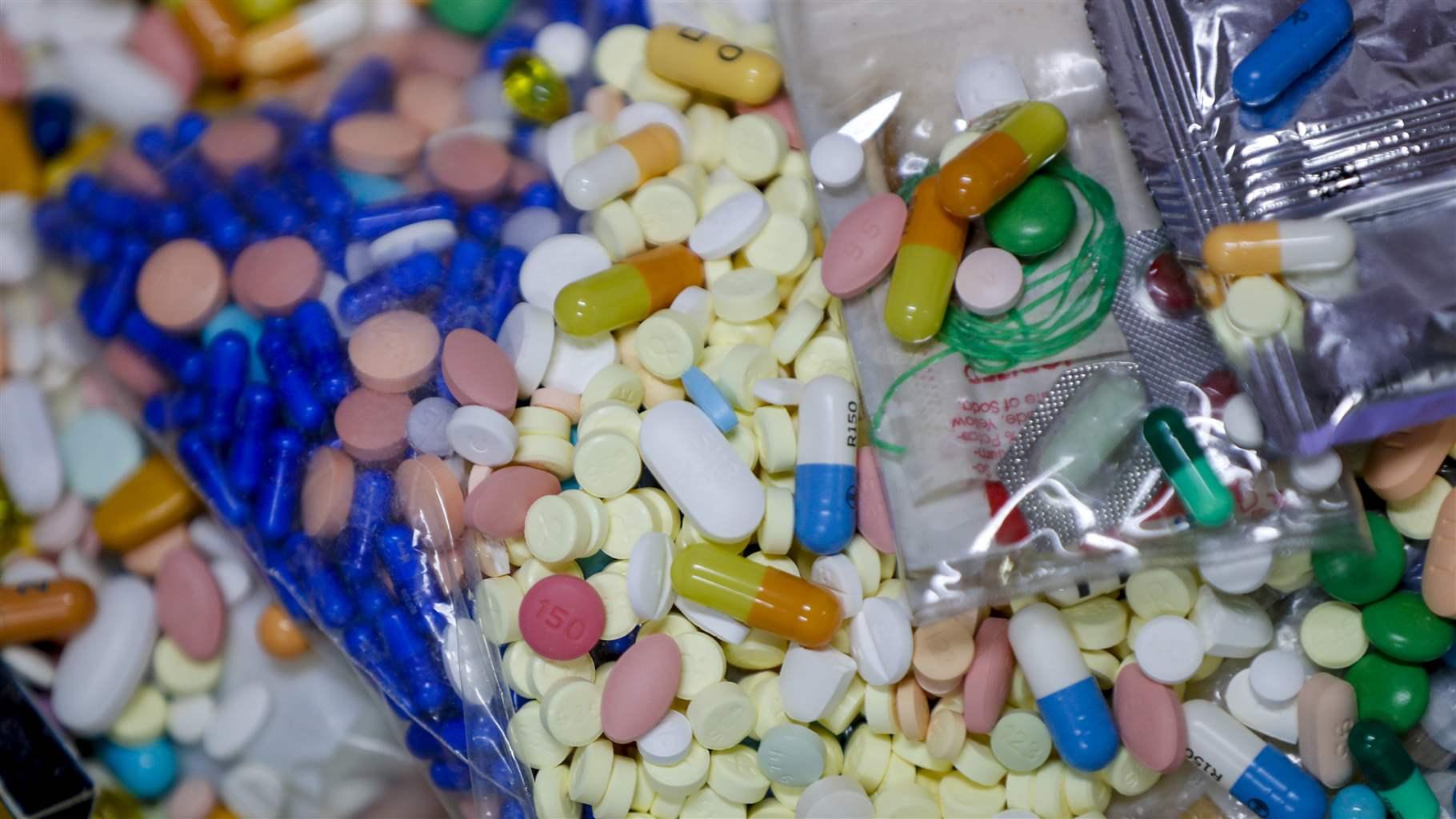 In what could be the first comprehensive settlement in the massive federal lawsuit aimed at holding drug companies responsible for the opioid epidemic, OxyContin-maker Purdue Pharma has reached a tentative, no-fault deal with more than 2,000 plaintiffs that would be worth as much as $12 billion.
But attorneys general in roughly half the states are rejecting the offer.
Under the proposal, Purdue would file for bankruptcy. The federal lawsuit would move forward without the company that's been the primary focus of the nation's outrage over the pharmaceutical industry's alleged role in the worst public health crisis in recent history.
Dozens of other plaintiffs, including drug companies, wholesale distributors and retail pharmacies, would remain in the lawsuit.
As of Wednesday, beneficiaries of the Purdue settlement would include hundreds of cities, counties, Native American tribes, hospitals and other groups, and about two dozen, mostly Republican-led states.
California, Connecticut, Iowa, Massachusetts, Maryland, Nevada, New Mexico, New York, New Jersey, North Carolina, Pennsylvania and Wisconsin are among the states that have denounced the proposal.
"If Purdue declares bankruptcy, good riddance to this company that helped create and fuel the largest drug crisis in our nation's history," North Carolina Attorney General Josh Stein, a Democrat, said in a statement. He vowed to sue the company's owners, the Sackler family.
Pennsylvania Attorney General Josh Shapiro, also a Democrat, called the proposal "a slap in the face to everyone who has had to bury a loved one due to this family's destruction and greed. It allows the Sackler family to walk away billionaires and admit no wrongdoing."
For its part, Purdue issued a statement saying the company "continues to work with all plaintiffs on reaching a comprehensive resolution to its opioid litigation that will deliver billions of dollars and vital opioid overdose rescue medicines to communities across the country impacted by the opioid crisis."
More than 400,000 Americans have died from overdoses involving opioids since 1999, according to the U.S. Centers for Disease Control and Prevention.
Under the proposed settlement, Purdue would be dissolved and a new entity would be formed to sell OxyContin and other medications, with the profits going to plaintiffs. The new organization also would donate addiction treatment and overdose reversal medications to plaintiffs. Separately, the Sackler family would pay $3 billion over seven years.
Earlier this year, Purdue and members of the Sackler family agreed to pay
Oklahoma $270 million to avoid a district court trial there. A judgment in the Oklahoma case last month charged the behemoth consumer products company Johnson & Johnson and its opioid-producing subsidiary, Janssen, $572 million for their role in the state's addiction and overdose epidemic.
The first trial in the federal litigation is slated to begin Oct. 21 in Cleveland.