Stateline
TSA Agents to Warn Travelers On Real ID Deadline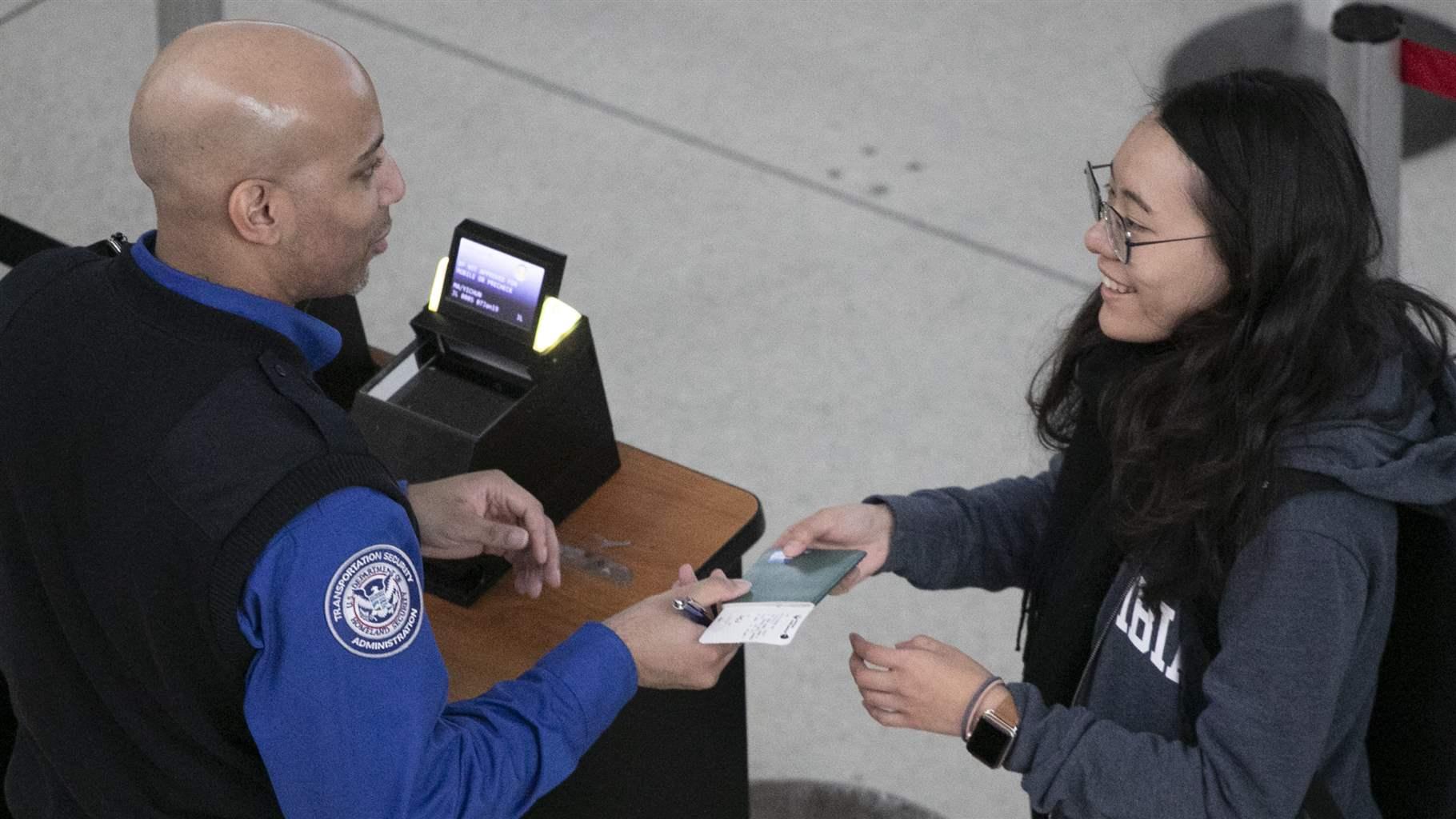 The security line at the airport might take slightly longer now.
The Transportation Security Administration has instituted a new policy requiring its agents who check photo IDs at airports to advise travelers without Real ID-compliant driver's licenses that they have just 13 months to get one.
Those travelers now can expect a short spiel from the TSA agent at the check-in podium, which includes explaining the rules and advising travelers on where they can get more information.
"It will take a few extra seconds," said Lisa Farbstein, a spokeswoman for the TSA. "There are signs at the ticket document podiums and in the lines and on the TSA website."
The Real ID Act, passed in the wake of the Sept. 11, 2001, terrorist attacks, requires licenses to be marked with a special insignia or star, indicating that ID holders have gone through extra steps to prove their identity.
The TSA has warned that if travelers don't comply, it could lead to long lines, confusion and extra waiting time at airports come October 2020.
Signs at airports have been in place since April. Other acceptable forms of ID are a state-issued enhanced driver's license, a valid passport or U.S. military ID. But most travelers use their state-issued driver's license.
Across the country, many states are scrambling to get their residents to comply. The process has been complicated by miscommunication, technical glitches and delays in states including California, Maryland and Kentucky. Some states delayed implementation of the new law because of privacy and cost concerns and were granted extensions. But TSA is saying no more will be given.
"The security requirements of the Real ID Act are an important step in enhancing commercial aviation security," TSA Acting Deputy Administrator Patricia Cogswell said in a statement. "Real ID implementation is a little more than a year away — now is the time to prepare."