Stateline
Kansas a Vote Shy of Medicaid Expansion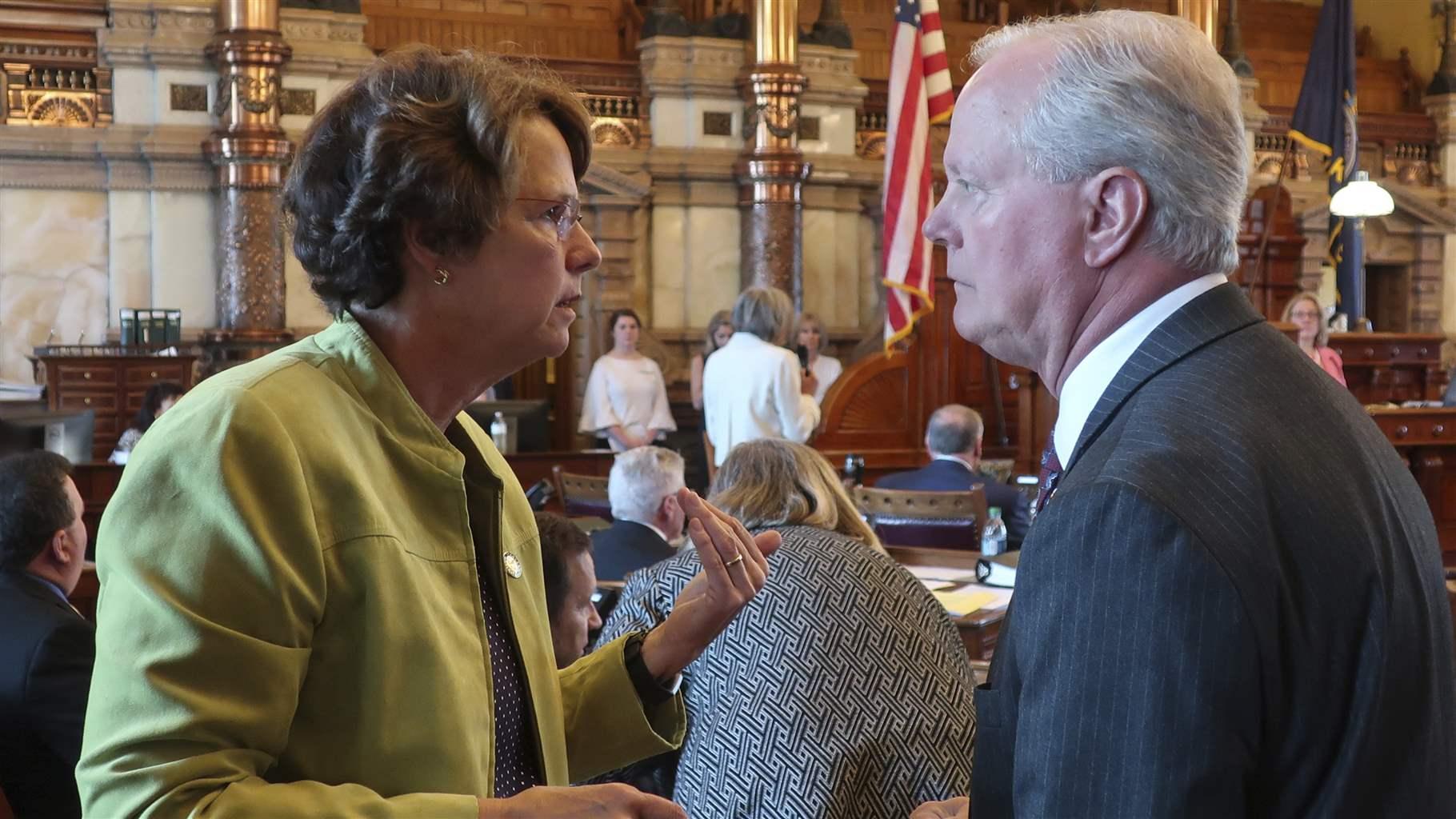 A majority of Kansas senators favored moving forward with a vote on Medicaid expansion, and still the measure died yesterday.
Senate Democrats pushed for a procedural vote to keep expansion on the table in the last days of the legislative session. It needed 24 of 40 votes in the state Senate. It got 23.
The vote was a political defeat for the state's Democratic governor, Laura Kelly, in her first year in office. "It is very clear that a strong majority in the Kansas Senate support Medicaid expansion and want the opportunity to debate and vote on it this year," the governor said after the vote.
Kansas is among a dwindling number of states that still have not expanded Medicaid to poor, childless adults as laid out in the Affordable Care Act.
In 2012, a U.S. Supreme Court decision made expansion optional for the states rather than mandatory, but the number of states choosing to do so has steadily climbed since that ruling. As of now, only 14 states, including Kansas, have not adopted Medicaid expansion.
The Kansas Health Institute, a policy research group, estimated that expansion would have extended Medicaid to an additional 130,000 Kansans, including 75,000 who were previously uninsured.
While the institute estimated that expansion would cost the state about $521 million over a decade, it would also bring into the state about $7.3 billion in matching federal dollars. As of 2020, the federal government will pay 90% of Medicaid costs for the expansion population while the states will pay 10%.
Opponents have said the state can't afford that 10%. Proponents point to the economic boost additional federal Medicaid dollars have contributed to the states that have expanded.
The vote in the Republican-controlled Kansas Senate would have allowed it to take up the House version, which passed in March. The procedural vote required approval from 60% of the state Senate. It fell one vote short when Senate Majority Leader Jim Denning voted "pass" instead of "aye."
"I'm not saying no," Denning said in the Wichita Eagle. "I'm saying this policy isn't ready."