Stateline
U.S. Supreme Court Rules Government Can Detain Immigrants With Criminal Records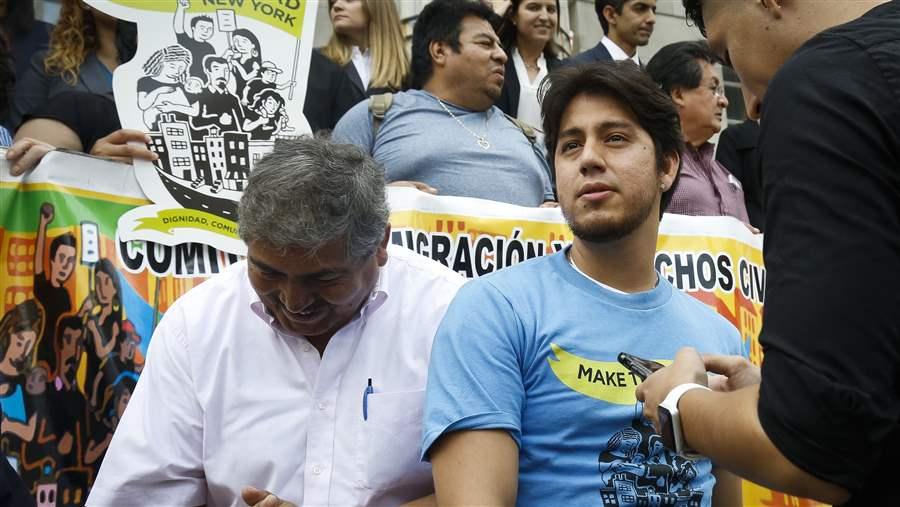 The U.S. Supreme Court today ruled that the federal government may detain immigrants with past criminal records without giving them a bond hearing.
The 5-4 ruling reflected the political divide of the nation's highest court.
In Nielsen v. Preap, a group of lawful permanent residents who have criminal records, making them eligible for deportation, argued they were "owed bond hearings" when they were arrested. Immigration officials had arrested them and held them without bond hearings years after they had finished serving time for past criminal offenses.
At issue is a 1996 "mandatory detention" law, and whether the federal government can detain certain noncitizens with criminal records for the duration of their deportation proceedings.
The plaintiffs argued that because U.S. Immigration and Customs Enforcement (ICE) did not immediately detain them after they were released from prison, they were not subject to mandatory detention in immigration facilities.
In general, immigrants who are arrested by immigration officials are eligible to apply for release on bond or parole, pending their day in court. They can do so by proving they don't pose a danger to others and would not flee.
But under the 1996 law, immigrants who have committed certain dangerous crimes or have connections to terrorism may be held without bond until their deportation case is resolved.
Writing for the majority, Justice Samuel Alito argued that the 1996 law was enacted because bond hearings "could not be trusted to reveal which 'deportable criminal aliens who are not detained' might 'continue to engage in crime [or] fail to appear for their removal hearings.'"
In his dissenting opinion, Justice Stephen Breyer argued that immigration officials "cannot hold an alien without a bail hearing unless the alien is taken into custody when the alien is released from criminal custody."