Stateline
Delaware Leads Pack in Sports Betting After High Court Ruling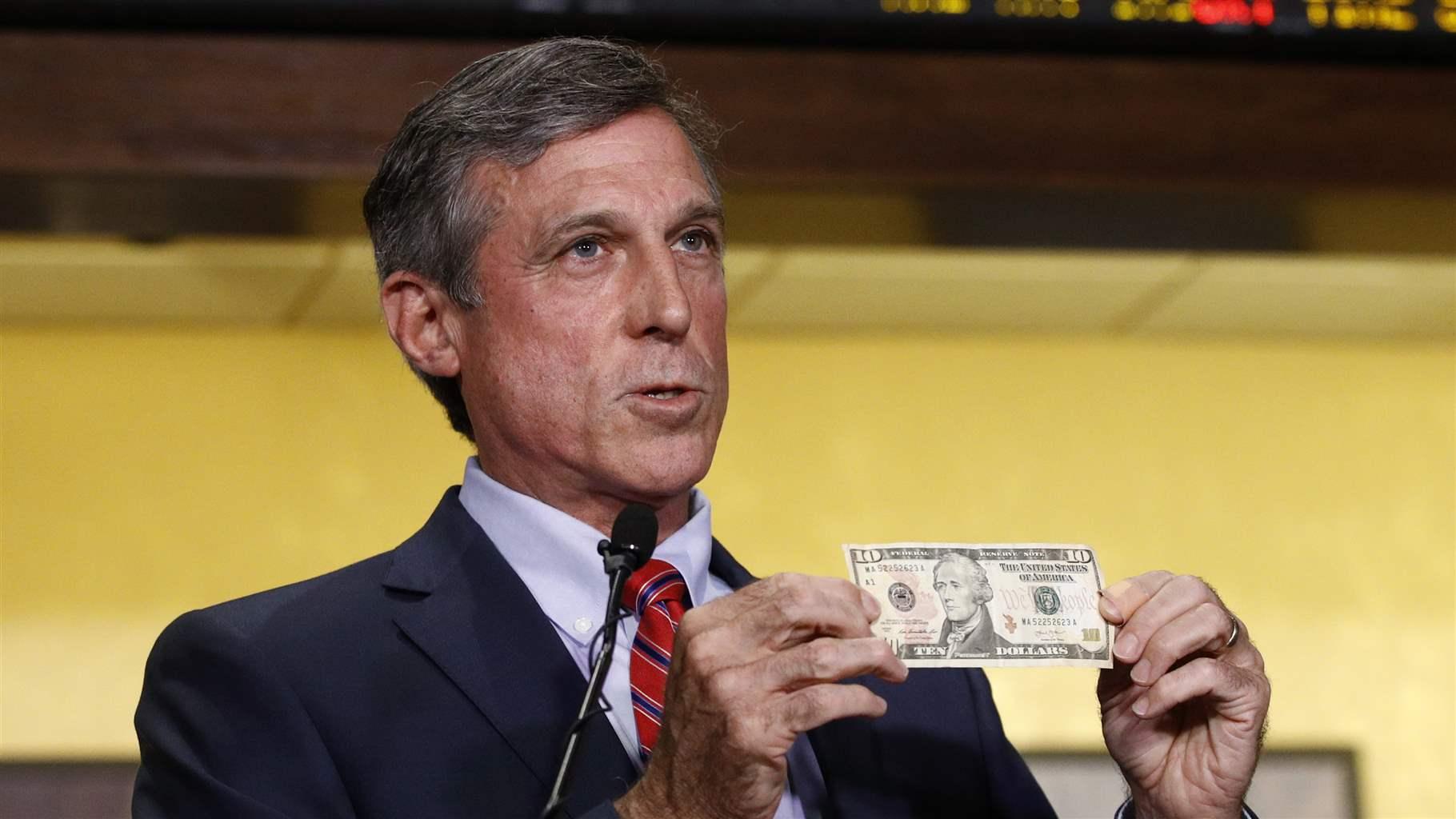 Delaware Gov. John Carney, a Democrat, made the first legal wager on a baseball game in Delaware since the U.S. Supreme Court legalized sports betting less than a month ago, and it was a good one.
He laid down 10 bucks on the Philadelphia Phillies Tuesday night, and he won. They beat the Chicago Cubs 6 to 1.
Delaware became the first state outside of Nevada to legalize sports betting, taking advantage of the U.S. Supreme Court's ruling last month that states could decide whether to allow it within their borders.
States are hoping for a financial windfall from the wagering, even though experts caution they may be overly optimistic. Even before the high court's decision, about 20 states were readying legislation to get into the sports betting market, including New Jersey, which brought the case. Delaware has had a sports betting law on the books since 2009, but was prevented from implementing it until the court ruled. The New Jersey Legislature is expected to have a bill ready for Democratic Gov. Phil Murphy to sign within days.
All three casinos in Delaware — Delaware Park, Dover Downs Hotel and Casino, and Harrington Raceway and Casino — now offer betting on single games and championships in professional baseball, football, hockey, basketball, soccer, golf and auto racing.
"Delaware has all necessary legal and regulatory authority to move forward with a full-scale sports gaming operation," Carney said in a statement prior to the opening of betting. "We're hopeful that this will bring even more visitors into Delaware to see firsthand what our state has to offer."