Stateline
Deportation Arrests Up Nearly 40 Percent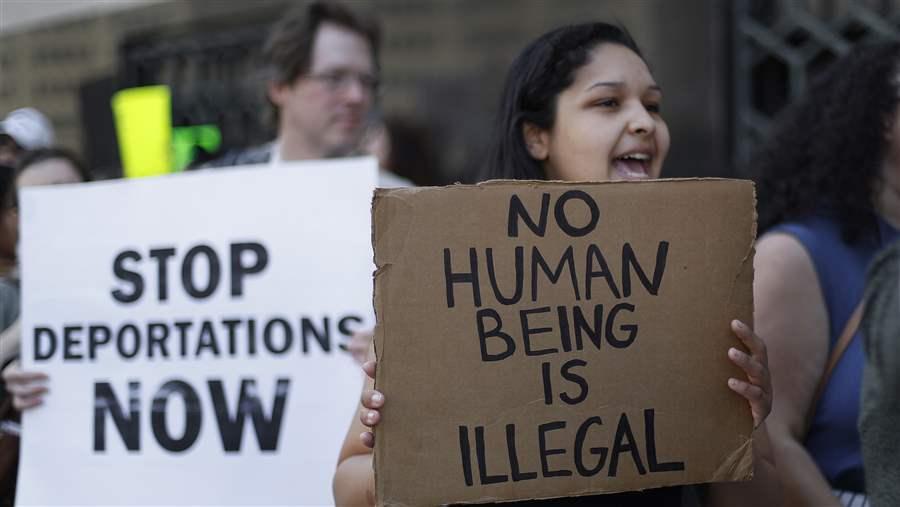 Protesters rally against deportations outside a federal courthouse in Detroit. U.S. immigration arrests increased 38 percent in early 2017 under a stricter deportation policy signed by President Donald Trump.
© The Associated Press
As some city and state officials move to calm immigrant fears of deportation, U.S. Immigration and Customs Enforcement announced a 38 percent increase in immigration arrests under the agency's new deportation policies.
ICE deportation officers arrested 41,318 people between Jan. 22 and April 29, up from 30,028 in the same time period in 2016. President Donald Trump signed an executive order Jan. 25 that made more unauthorized immigrations subject to arrest and deportation.
Under the Obama administration, deportation priorities protected about 87 percent of unauthorized immigrants from a high risk of deportation. The new order expands priorities from serious crimes and recent border crossings to any "criminal offense" or abuse of public benefits.