Stateline
Philadelphia Soda Tax Receipts Double First-Month Predictions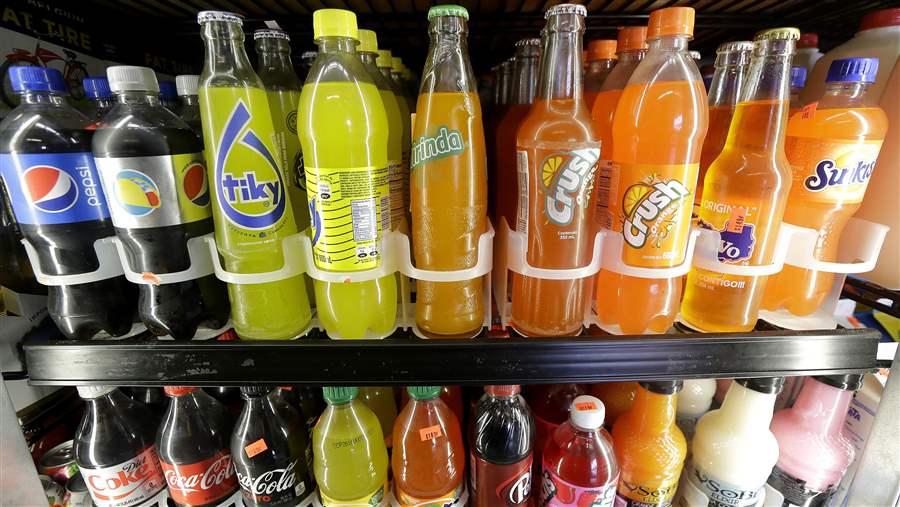 Philadelphia's soda tax collections are double expectations in the first month. But opponents say it unfairly taxes one segment of the food and beverage universe.
© The Associated Press
Philadelphia's controversial "soda tax" brought in $5.7 million in January, its first month in existence. The amount was more than double what the city's Department of Revenue had anticipated.
City officials said receipts in coming months are likely to be higher, as the sweetened-beverage tax has not yet been fully implemented. The revenue projection for the full fiscal year of the beverage tax is more than $91 million.
Cities around the nation have implemented or are studying the soda tax as a way to raise revenue and, arguably, reduce exploding rates of obesity and diabetes.
Philadelphia initially projected $2.3 million for January, assuming that the tax would take more time to implement. But the city launched an intense campaign to ensure compliance with the new law, which is levied on both sugared and diet beverages.
The tax is intended to fund pre-kindergarten and community school programs. The city plans to increase pre-K by 2,000 slots, but the plan is on hold as the tax is the subject of a lawsuit by the food and beverage industries and is under appeal in the state's Commonwealth Court. A $300 million bond issue to fund parks and recreation centers also is delayed pending the outcome of the suit.