Stateline
Obama's Surprise Supporter: A Former Republican Governor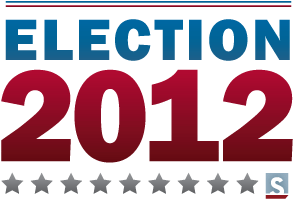 President Obama landed a surprising endorsement ahead of the GOP convention from Florida's former Republican Governor.
Charlie Crist, the Republican-turned-Independent, who had publically criticized the Obama Administration in the past, now gives the president a glowing review, saying he "served as the nation's calm through a historically turbulent storm."
"I'm confident that President Barack Obama is the right leader for our state and the nation," he wrote Sunday (August 26) in a Tampa Bay Times opinion piece. "I applaud and share his vision of a future built by a strong and confident middle class in an economy that gives us the opportunity to reap prosperity through hard work and personal responsibility."
The letter completed a political reversal for Crist, who gradually distanced himself from the Republican Party after his 2009 hug of the president initially put him in hot water. In 2010, he made a failed run at the U.S. Senate as an Independent. The endorsement fueled speculation that Crist will run for governor in 2014 — this time as a Democrat.
Crist, who once said of the president, "I don't agree with the guy on hardly anything he does," and urged a Florida Congressman to vote against Obama's health law, praised the president's stimulus spending and handling of Medicare after inheriting a struggling economy.
"The president's response was swift, smart and farsighted," Crist wrote. "He kept his compass pointed due north and relentlessly focused on saving jobs, creating more and helping the many who felt trapped beneath the house of cards that had collapsed upon them."
Crist also took jabs at his former party, saying the GOP has "pitched so far to the extreme right on issues important to women, immigrants, seniors and students that they've proven incapable of governing for the people."
Predictably, Republicans were quick to distance themselves from Crist, deriding him as a careerist.
"Make no mistake about it: This is Charlie Crist trying to shed his skin for a political comeback," Lenny Curry, chairman of the Florida Republicans, said in a statement. "Despite the threat Florida is facing from a severe storm, Charlie Crist has demonstrated, yet again, that his political ambition will always come before the needs of Floridians."
A.J. Matthews, a Republican delegate from Tampa, had even harsher words for Crist, telling the Tampa Bay Times, "He's dead to me."