Stateline
Delegates Speak: Michigan on Health Care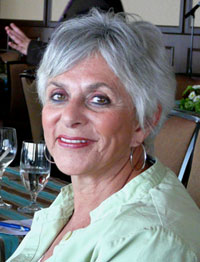 Michigan delegate, Zina Kramer
Aug. 29, 2008, 1:30 p.m. EDT
Q. What serious issue in your state would you like the next president to address?
One of the main issues really winds up being health care and being able to reduce the cost of health care and make health care affordable. And even when it comes to the manufacturing industry, we find now that somewhere between $1,500 and $1,700 of every automobile that you buy that's American are really health care costs. And so to be able to reduce those kinds of costs would be a tremendous benefit to the workforce in the state of Michigan because we believe that that would help more people buy American cars.
-Michigan delegate Zina Kramer, 63, of Bloomfield Hills, marketing business owner.