Case Study: Low Income Energy Assistance Program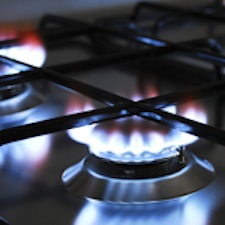 Hurricane Katrina had immediate and lasting impacts on the health and safety of Gulf Coast residents. Months after the hurricane made landfall and thousands of miles away, Boston pediatricians realized it was also affecting their patients—through the rising cost of energy for heat. With winter closing in and energy prices skyrocketing as a result of the storm's impact on oil production in the Gulf of Mexico, low-income families faced more than an economic strain: rising heating costs were putting the health of their children at risk.
Recognizing the potential importance of this problem, a team of pediatricians and other researchers decided to conduct an HIA, or a study that sizes up both the benefits and risks of a public policy and then finds solutions aimed at keeping people healthy. The assessment found that many families in Massachusetts were struggling to pay for rapidly rising energy bills, and that low-income families were being forced to make difficult and sometimes dangerous choices between heat, food and paying for medical care. The report helped bring these unexpected findings to the attention of policy makers, in Massachusetts and nationally. Highlights of the HIA's findings include:
Low-income families face big deficits in meeting basic needs like covering the cost of rent, heat and putting food on the table. As parents are forced to choose between heat and food, children face the risk of poor nutrition and exposure to extreme heat or cold.
Families faced with high heating costs often turn to space heaters, ovens, kerosene lamps or fireplaces to stay warm. These alternatives greatly increase the risk of burns, carbon monoxide poisoning and deadly house fires. These problems are not only dangerous, they are extremely costly when they require emergency room care.
The growing gap between energy costs and the funding available from the federal Low Income Home Energy Assistance Program, or LIHEAP, mean many families are faced with discontinuation of home energy. Even if a shut-off is avoided, families often must deal with large back payments that can lead to eviction and homelessness, increasing the risk of problems such as pneumonia for children in these families.
To fix some of these problems and prevent risks to about 400,000 children living in low-income families in Massachusetts, the HIA recommended that the state increase funding of the LIHEAP program. The report also suggested that utility commissions track and report impending energy shut-offs for families that are falling behind in their utility bills—in the hopes of fixing the problem with an emergency release of funds.
The study helped policy makers see the less-than-obvious connection between an energy program and children's health. In turn, the Massachusetts State Auditor realized these health problems could have tremendous fiscal costs and had the potential to increase Medicaid expenditures. After realizing the full value of the program, decision makers increased funding. In addition, this assessment is already acting as a model for other states faced with the same health risks related to the high cost of home energy. For example, advocates in nearby Rhode Island used the Boston HIA as part of a successful campaign to get increased LIHEAP funding, which will keep thousands of children in that state warm—and healthy.