Student Loan Borrowers Feel the Brunt of Mistakes Made in Tracking Repayment History
Borrowers enrolled in income-driven plans could end up paying more—and over a longer time period
Student Loan Borrowers Feel the Brunt of Mistakes Made in Tracking Repayment History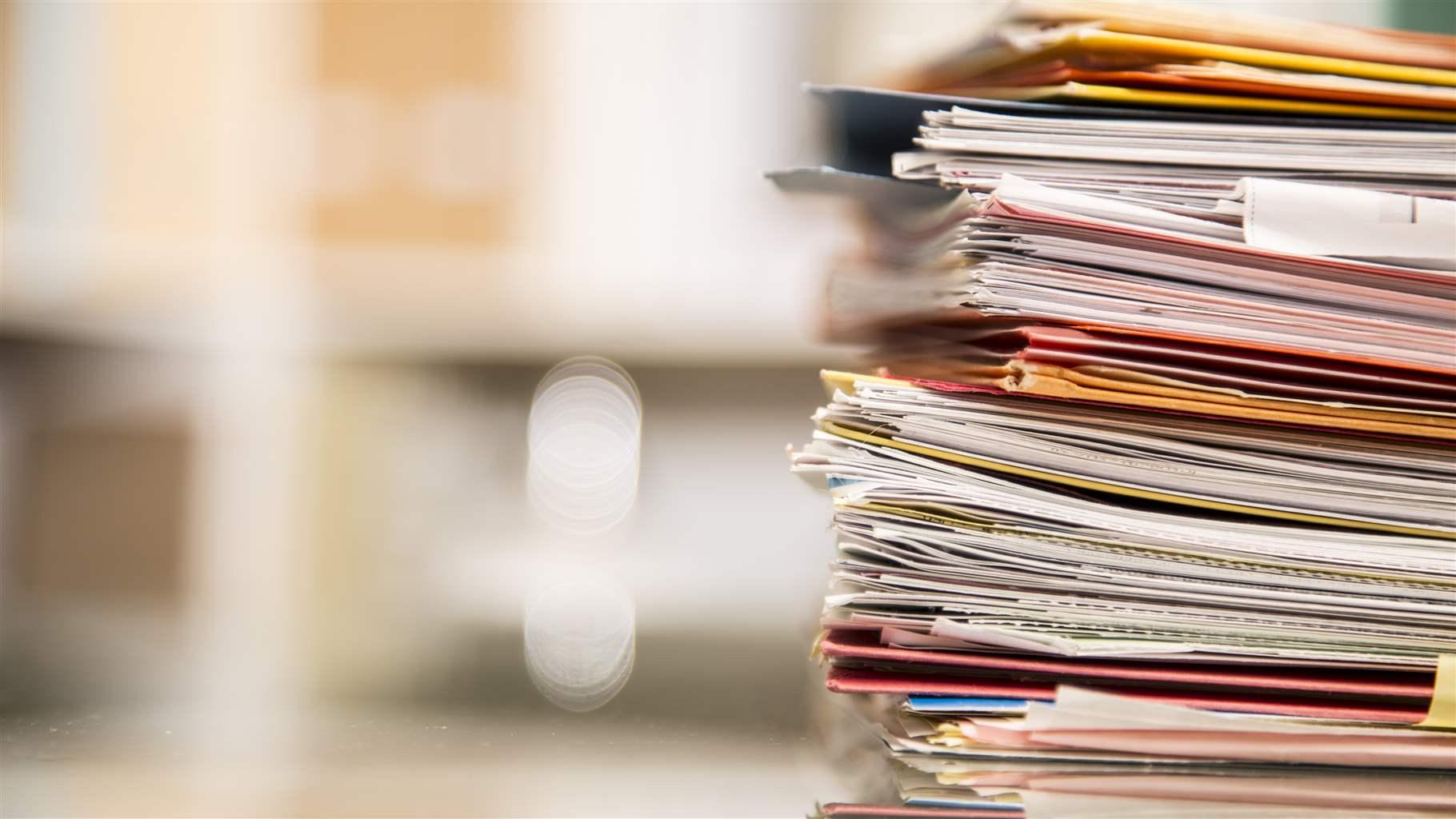 To help keep student loan borrowers on track to repay their loans—and also receive any required debt forgiveness on time—the Department of Education and the loan servicers it supervises must accurately track borrowers' payment histories. But in recent years, audits by the Department of Education and other investigations have found inaccuracies in the payment histories that loan servicers maintain, causing issues for student loan borrowers pursuing some targeted loan relief programs.
In addition to these targeted relief programs, more than 9 million people participate in student loan income-driven repayment (IDR) plans, which have broad eligibility, tie monthly payments to borrower income, and allow unpaid balances to be forgiven after 240 or 300 months of qualifying payments—generally defined as payments made in full, on time, and when the loan is not in deferment, forbearance, or a grace period. Interviews conducted by The Pew Charitable Trusts with borrowers enrolled in IDR plans found some expressing uncertainty that their unpaid balances will be forgiven after they fulfill their repayment obligations. And on April 1, NPR reported that the payment histories for some borrowers on IDR plans may contain incorrect or missing information.
NPR's reporting suggests that some servicers were not regularly tracking when borrowers enrolled in IDR would qualify for forgiveness and, in addition, were not adequately crediting the $0 payments made by some low-income borrowers in IDR plans. What's more, some borrowers' history of making qualifying IDR payments on their loans prior to defaulting may have been lost when they moved back from default status to active repayment status. These findings are significant: Missing or incomplete payment history information could cause loan forgiveness delays and, in some cases, potentially require borrowers to make payments even though they've passed the loan forgiveness threshold.
Inaccurate payment histories present a significant hurdle as loan servicers and the Department of Education look to onboard borrowers back into repayment following the pandemic-related payment pause: Although IDR remains an important tool for low-income borrowers to access affordable monthly payments and has been proved to lower delinquency and default rates, issues with program administration could jeopardize the long-term financial stability of many borrowers. Congress should conduct oversight on the issues that have recently surfaced—and explore whether the Department of Education needs additional resources, expertise, or legislation to fix these problems and prevent similar difficulties in the future.
Pew recommends two steps to begin addressing the potential issues revealed in recent reports:
Conduct a review of IDR borrowers' payment histories to ensure that their progress toward forgiveness has been accurately counted: This first step by the Department of Education could lead to follow-up actions to correct past errors—perhaps resembling the temporary waiver created for participants in the Public Service Loan Forgiveness program in fall 2021 to address similar problems with qualifying payments.
Clearly communicate to all IDR borrowers information about their payment counts and their progress toward forgiveness: This timely communication from the Department of Education and loan servicers should also include clear information about the status of borrowers' accounts, their progress toward forgiveness, and the steps being taken to address issues surrounding the accuracy of payment history.
In addition, Pew recommends that policymakers implement several longer-term, systemic changes to improve borrower outcomes in the repayment system:
Bolster federal student loan servicing oversight: As part of the Department of Education's upcoming procurement process for student loan servicing contracts known as the Unified Servicing and Data Solution, new oversight measures should be implemented to monitor that loan servicers are regularly and accurately tracking IDR borrowers' progress toward forgiveness.
Create better tools for borrowers to track in real time their payment history and progress toward forgiveness: These options could be made available through the web portal that borrowers already use to make payments and access information about their loans. The establishment of a regularly updated counter for each borrower's payment history would also help increase program transparency.
Examine whether forms of "incremental" forgiveness are administratively feasible for future and current IDR plans: Forgiving a portion of borrowers' balances at intervals before the current thresholds may help incentivize them to stay engaged with repayment—and could act as an ongoing audit to ensure that payments are being accurately counted. Student loan servicers have previously suggested similar policies that could provide an initial blueprint.
Allow defaulted borrowers to directly enroll in IDR: Borrowers in default are currently required to go through complex and confusing administrative processes to restore their loan to "current" status from "default" status. Allowing defaulted borrowers to instead directly enroll in an affordable IDR plan would ease this transition and potentially make their payment histories easier for the Department of Education and servicers to track.
Regan Fitzgerald is a manager, and Jon Remedios and Brian Denten are senior associates, on Pew's project for student borrower success.