In Oregon, Removing River Barriers Helps Fish—and Communities—Thrive
Coalition effort to restore natural flow benefits salmon and other imperiled species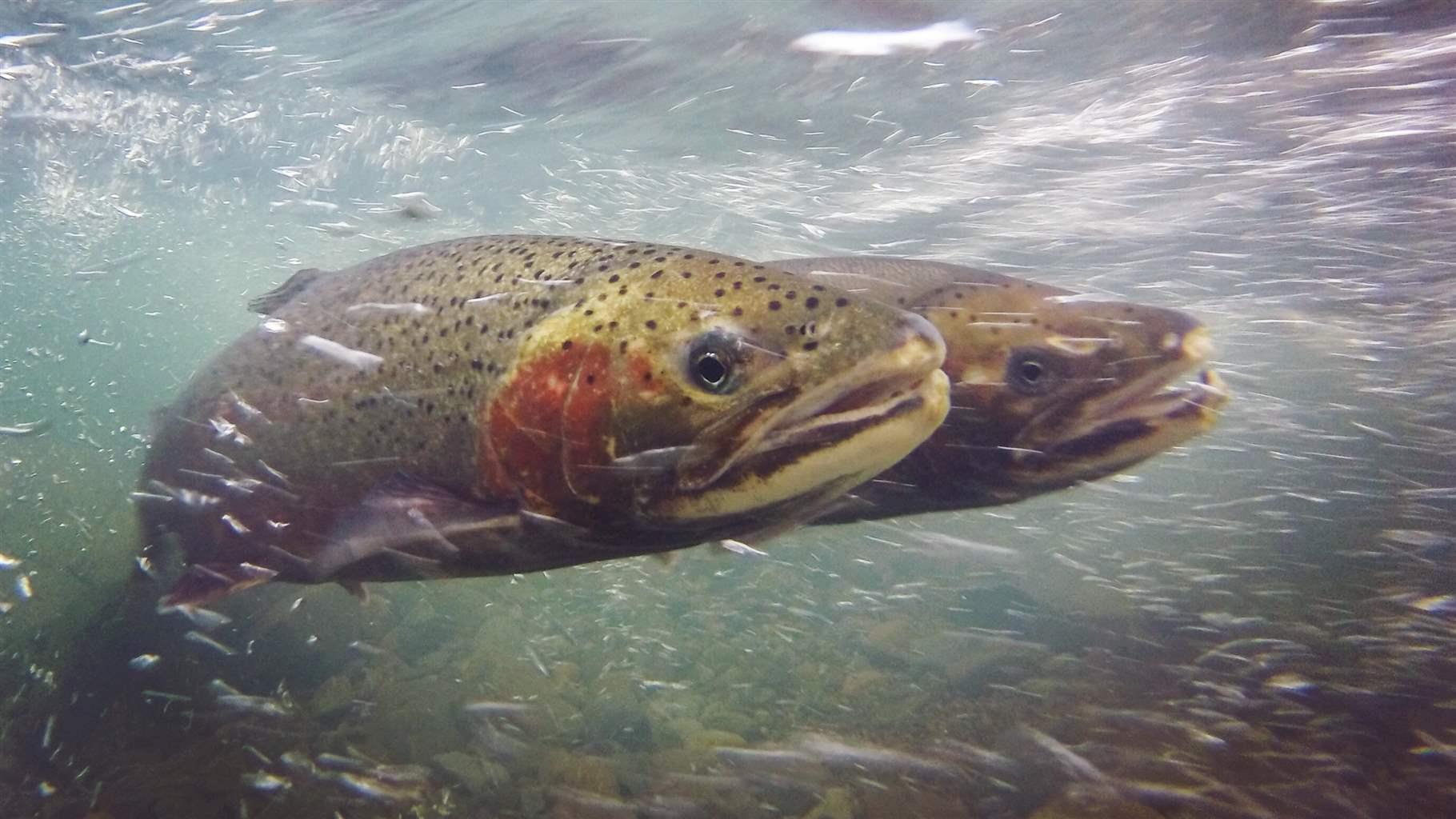 This fall, for the first time in almost 50 years, adult and juvenile Chinook salmon were able to migrate freely through several rivers in northwestern Oregon, including the waters of Clear Creek in the Nestucca watershed. For decades, an outdated culvert—a barrier built across a river that alters its flow—impeded five fish species from completing their migration journey up these creeks.
Now, a partnership project on Oregon's North Coast is reestablishing over 180 miles of riverine habitat. The project will encompass six major coastal rivers that feed Tillamook and Nestucca bays and represent some of the best opportunities for salmon and steelhead recovery in the continental United States.
The Salmon SuperHwy, a collaboration that includes the Oregon Department of Fish and Wildlife, the U.S. Forest Service, local businesses, Tillamook County, and the advocacy group Trout Unlimited, is working to reconnect historical fish habitat, reduce chronic flooding, improve recreation opportunities, and boost the local economy.
Dams and other barriers have multiple ecological consequences, including direct and adverse effects on the biological, chemical, and physical properties of rivers and riparian environments. With access to spawning areas cut off or impeded, salmon populations are experiencing declines throughout the region, and that—combined with climate change, pollution, and other threats—is having a major impact on the riverine and marine ecosystems, as well as the sport and commercial fishing industries.
On Oregon's North Coast, these barriers are often culverts constructed beneath road crossings that can concentrate river flow, resulting in increased velocity, downstream erosion, and fish passage impediments, which ultimately contribute to flooding and road damage. The region's rivers also have numerous tide gates, which disrupt tidal flow, prevent fish from migrating, contribute to flooding, and adversely affect water quality. Removing these barriers will improve local fisheries and ensure stable, reliable road infrastructure that is critical for the agricultural industry in the region—both of which are strong economic incentives for reconnecting rivers.
In 2010, a coalition-commissioned cost-benefit analysis of barriers throughout this 940-square-mile watershed resulted in a promising portfolio of projects with a goal of achieving maximum benefit for the investment. Out of more than 260 barriers, 93 were identified as the most important to remove, largely because doing so would restore unimpeded access to 95% of the available habitat for six species of salmon and steelhead.
Since its inception, the Salmon SuperHwy project has succeeded in achieving almost a third of its initial priorities. And in 2020, the group has undertaken several projects that will allow six fish species to access nearly 50 miles of reconnected river. Those projects include barrier removals on Peterson, Tomlinson, and Clear creeks, as well as removals done in partnership with the U.S. Department of Agriculture's Natural Resources Conservation Service on three parcels of private agricultural land—all of which are planned for completion by the end of the year. These ventures include replacing undersized, failing, or excessive culverts with bridges. The roads affected by these efforts are vital for transporting agricultural goods to market, making the project a win-win for local communities and for nature.
The Pew Charitable Trusts looks forward to working with the Salmon SuperHwy coalition to implement new projects in the coming years to help ensure that salmon and steelhead can access the rivers and creeks in Oregon's Tillamook and Nestucca watersheds, which they inhabited for millennia. This work is vital to the long-term sustainability of salmon and steelhead populations, which face a variety of threats across the Pacific Northwest.
Nicole Cordan works on The Pew Charitable Trusts' U.S. public lands and rivers conservation project.