Oncologists Fear Rising Antibiotic Resistance Will Make Cancer Treatments Less Effective
In UK survey, nearly half say superbugs could 'soon' make chemotherapy unviable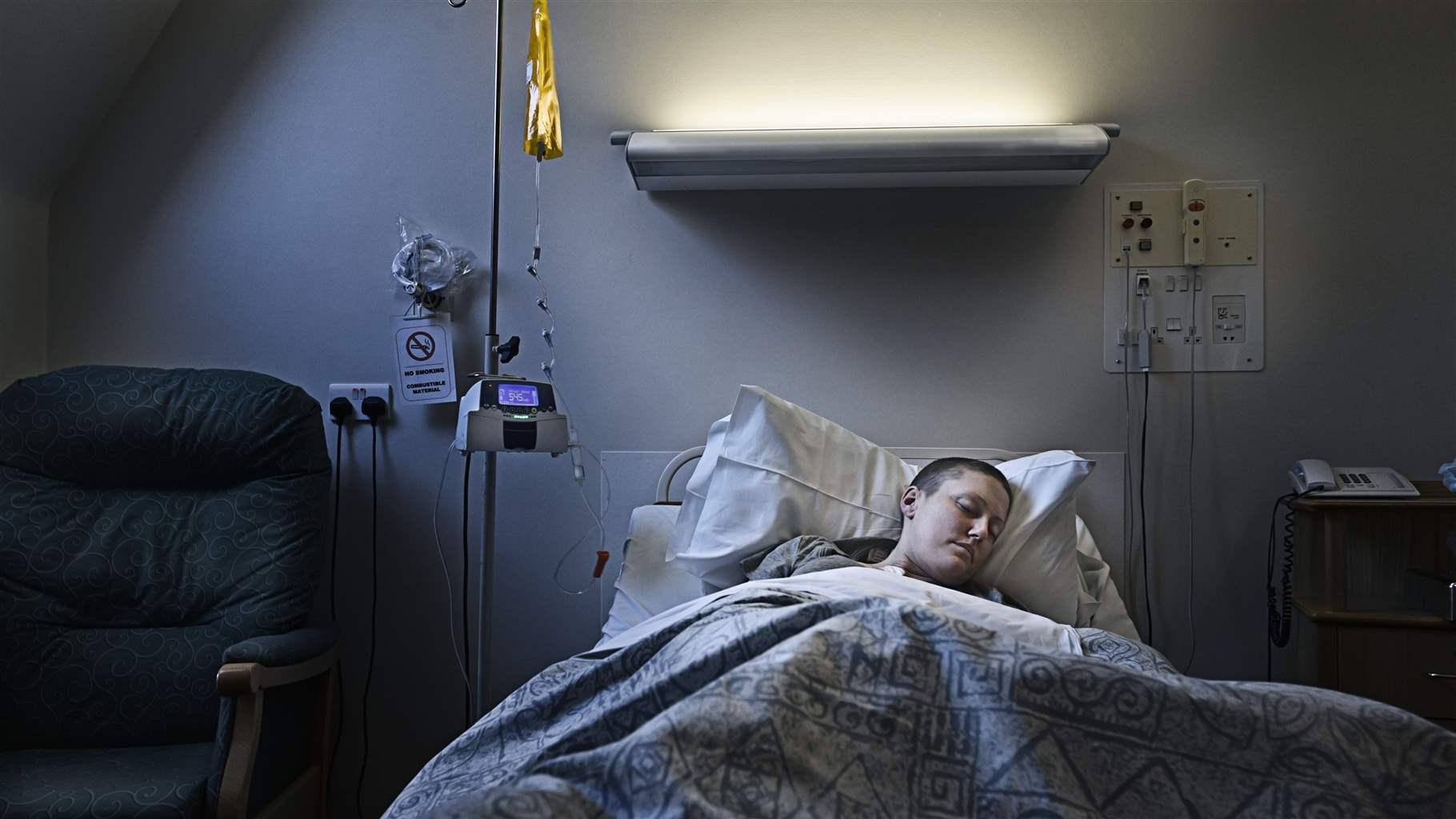 Antibiotics are vital for treating common ailments such as strep throat and ear infections. But many people don't realize that they are a cornerstone of modern medicine and are used much more widely.
Procedures such as cesarean sections, amputations, knee replacements, and chemotherapy all rely on antibiotics' ability to fight off dangerous bacteria and avoid what could be life-threatening complications. These bacteria, however, are becoming increasingly resistant to available antibiotics, threatening the efficacy of these drugs.
In February, the Longitude Prize, launched by U.K.-based charity Nesta to help solve the challenge of antibiotic resistance, published the results of a survey of oncologists in the United Kingdom that shows significant concern. Ninety-five percent said they worry about the impact of superbugs on the future of cancer treatments. Nearly half of those surveyed—46 percent—said they think chemotherapy will soon be unviable.
The survey, conducted between late December and early February, included only 100 doctors, but that represents about 1 in 9 oncologists in the U.K.
"These figures should act as a wake-up call to us all," the survey's authors wrote in presenting the findings.
Because cancer treatments can compromise patient immunity, antibiotics play an essential role in preventing and treating infections that could otherwise be fatal. There are already too many tragic stories of cancer patients succumbing to resistant infections in the U.K., the United States, and around the world.
For example, Steve Littlejohn and Stefanie London of St. Louis, Missouri, lost their daughter, Meredith, who had been fighting leukemia, to an antibiotic resistant infection in 2013.
"What happened to our daughter should not happen to anyone. It should not even be a possibility," Littlejohn and London wrote in 2018 about their family's experience.
To make sure that chemotherapy and other cornerstones of modern medicine remain viable, the effectiveness of existing antibiotics must be preserved and efforts to find new ones expedited.
To do this, the U.S. needs to scale up and improve antibiotic stewardship, which is designed to ensure that these drugs are used appropriately—and only when necessary. The government also must work quickly to enact new incentives to spur antibiotic development.
Success in these areas is fundamental in the effort to prevent a return to the pre-antibiotic era—when simple infections accounted for a third of all deaths.
Kathy Talkington directs The Pew Charitable Trusts' antibiotic resistance project.