Palau National Marine Sanctuary Goes Into Effect
Pacific island nation has created one of the world's largest areas of protected ocean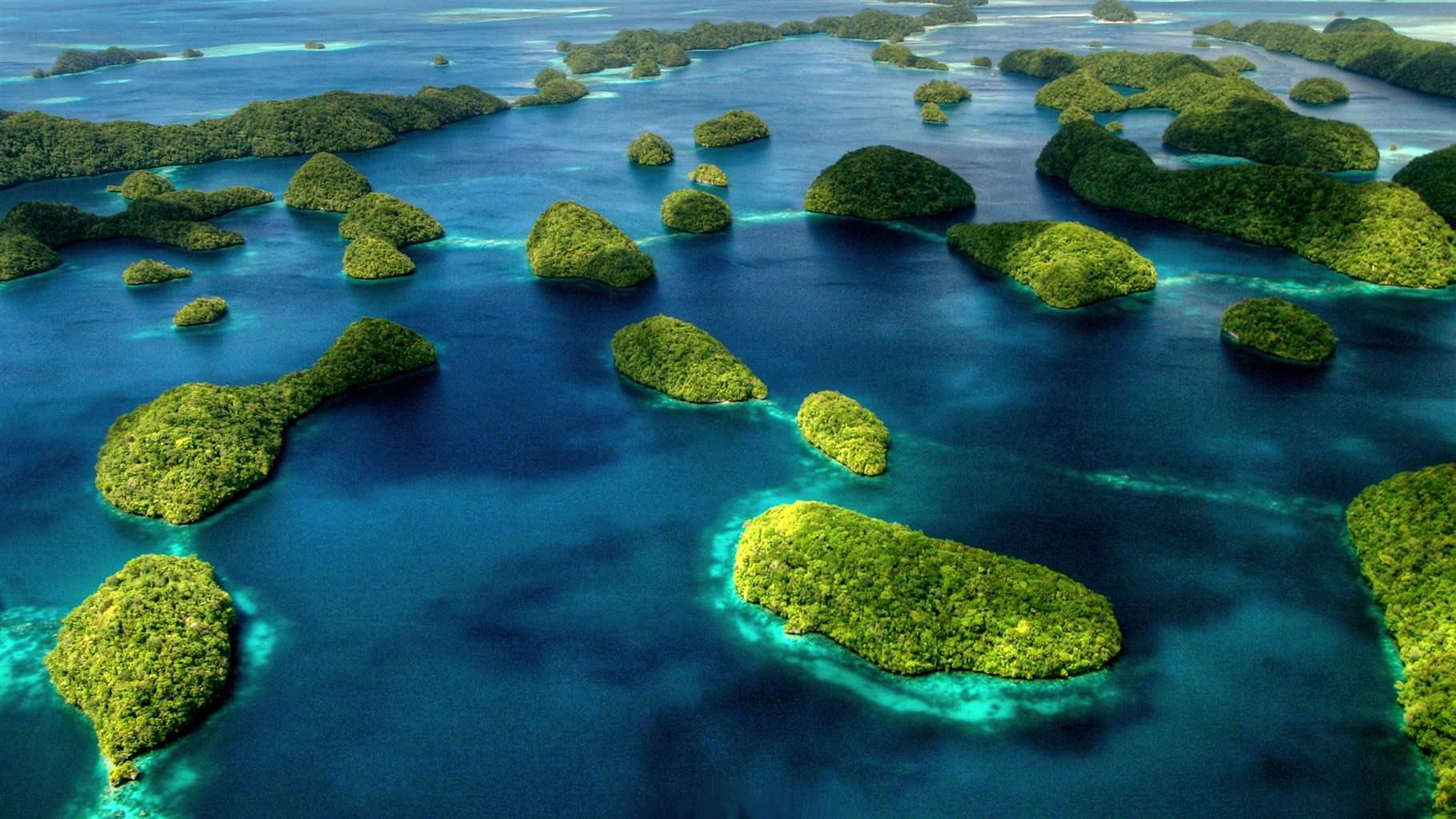 A huge marine protected area surrounding much of the Pacific Island nation of Palau went into effect Jan. 1, 2020, after years of planning by local officials and advocates. Within the sanctuary, which covers 80 percent of Palau's national waters, all extractive activities such as fishing and mining are now prohibited.
Locally managed fisheries are still permitted to operate within the remaining 20 percent of Palau's exclusive economic zone (EEZ).
Palau, an archipelago made up of more than 500 islands, became a global leader in efforts to establish fully protected marine areas when its Congress voted in October 2015 to establish the Palau National Marine Sanctuary (PNMS). Only about 7 percent of the world's ocean is protected today, according to the United Nations, although a global consensus is building that at least 30 percent must be safeguarded by 2030 to protect ecosystems, preserve the livelihoods of coastal communities that depend on fishing, and increase resilience to a changing climate.
At 475,077 square kilometers (183,000 square miles) the fully protected area is one of the biggest in the world. The area is larger than the U.S. state of California and home to thriving marine life. Palau's waters host more than 1,300 species of fish and more than 400 species of hard coral. Thousands of nonstinging jellyfish live in the nation's crystal-clear lakes.
Following the 2015 designation, officials in Palau developed a five-year monitoring, control, and surveillance plan to fight illegal activities in the country's waters and protect the nation's rich natural resources. This plan and ongoing efforts by the Republic of Palau's Ministry of Justice will play a critical role in the successful implementation of the PNMS, which prohibits harmful activities in most of the EEZ, such as industrial fishing, while allowing locally managed fisheries to continue to provide Palauans with food security and stable livelihoods.
The Pew Bertarelli Ocean Legacy Project has continued to work closely with the people of Palau and their government throughout the development of the sanctuary. As the protections become enshrined in law, and the sanctuary "goes live" on the water, attention must now turn to the long-term implementation and monitoring of the protected area.
The upcoming year will be critical for ocean conservation as international bodies such as the United Nations focus on how to protect vast areas and ecosystems. Palau, which will host the seventh Our Ocean Conference in 2020, has set an example that can help catalyze the push for the levels of protection that marine biodiversity and ocean-dependent communities require.
Ashleigh Cirilla is a senior manager for the Pew Bertarelli Ocean Legacy Project