To Reduce Salmonella Contamination in Chicken, Target the Problem on Farms
Poultry companies can do more to combat this deadly bacterium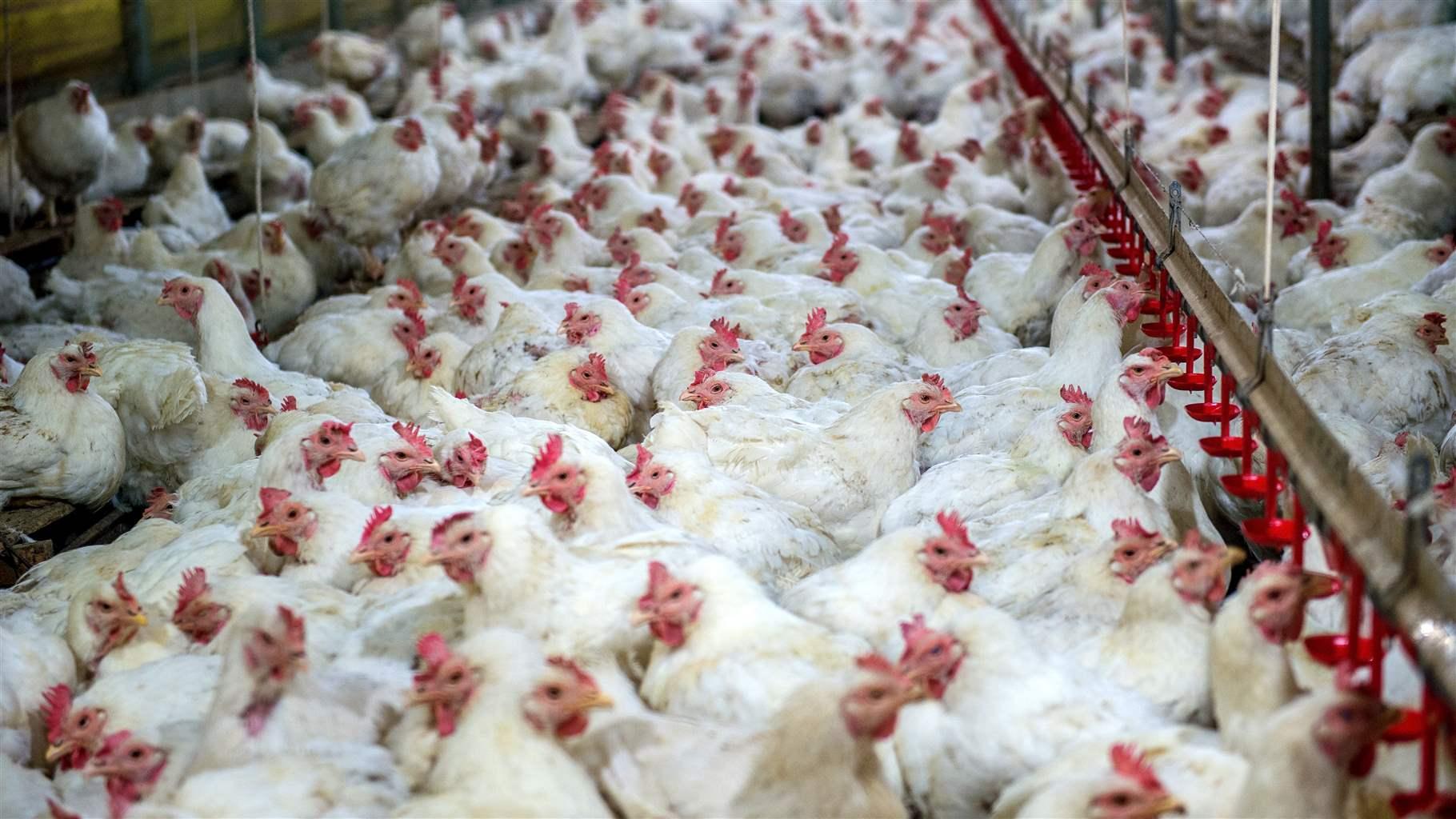 Salmonella-contaminated chicken has recently caused at least 17 infections—one of them fatal—across four states, the Centers for Disease Control and Prevention announced on Aug. 29. The illnesses represent one of the 12 multistate Salmonella outbreaks reported by CDC this year, a stark reminder that current efforts to control this major foodborne pathogen are inadequate.
Studies have shown that Salmonella risks can be reduced through several practices on farms and in food production facilities, including vaccines for poultry and robust microbial testing programs. However, poultry companies have room to increase adoption of these methods.
Chicken producers have a particularly significant opportunity to combat this public health problem because their product is the most consumed meat in the United States. Research published by CDC in July found that Salmonella in chicken was among the leading causes of outbreak-related illnesses and hospitalizations between 2009 and 2015—just as it was in the agency's study of outbreaks from 1998 to 2008.
Poultry operations could reduce risks to consumers by vaccinating broiler-breeder flocks—parents of the chickens raised to be eaten—against Salmonella. Birds carrying the bacterial strains that sicken people often show no symptoms of disease and can transmit an infection to their offspring. Studies have demonstrated that chickens born of immunized flocks enter slaughter facilities with a significantly lower prevalence and concentration of Salmonella than birds whose parents were not inoculated.
Strategies that prevent the introduction and spread of pathogens on farms are also effective. Salmonella can survive for long periods in dirt and litter and on equipment, and can infiltrate animals' feed and water. Strong hygiene practices, including vermin control and quarantine procedures—measures collectively known as biosecurity—limit exposure to contaminants from infected animals and the environment. They also help combat poultry diseases such as avian influenza.
Further down the supply chain, more comprehensive microbial testing programs for chicken carcasses in processing plants may keep highly contaminated products from reaching restaurants and consumers. The most effective testing protocols establish a constant feedback loop that helps companies determine the stages—both before and after slaughter—where contamination risks run highest and when interventions targeting a pathogen are not working as intended.
As CDC's data make clear, Salmonella remains a major threat to Americans' health, and the potential benefits of decreasing its presence in chicken products are considerable. Wider use of effective anti-contamination strategies can substantially improve the safety of our food and spare thousands of people each year from serious, sometimes deadly infections. Companies all along the supply chain need to examine their operations and ensure that they—and their suppliers—are taking full advantage of evidence-based steps that protect consumers from preventable foodborne illnesses.
Sandra Eskin directs The Pew Charitable Trusts' work on food safety.