Pew Scholar Promotes Female Neuroscientists
Researcher aims to increase participation of women, highlight gender bias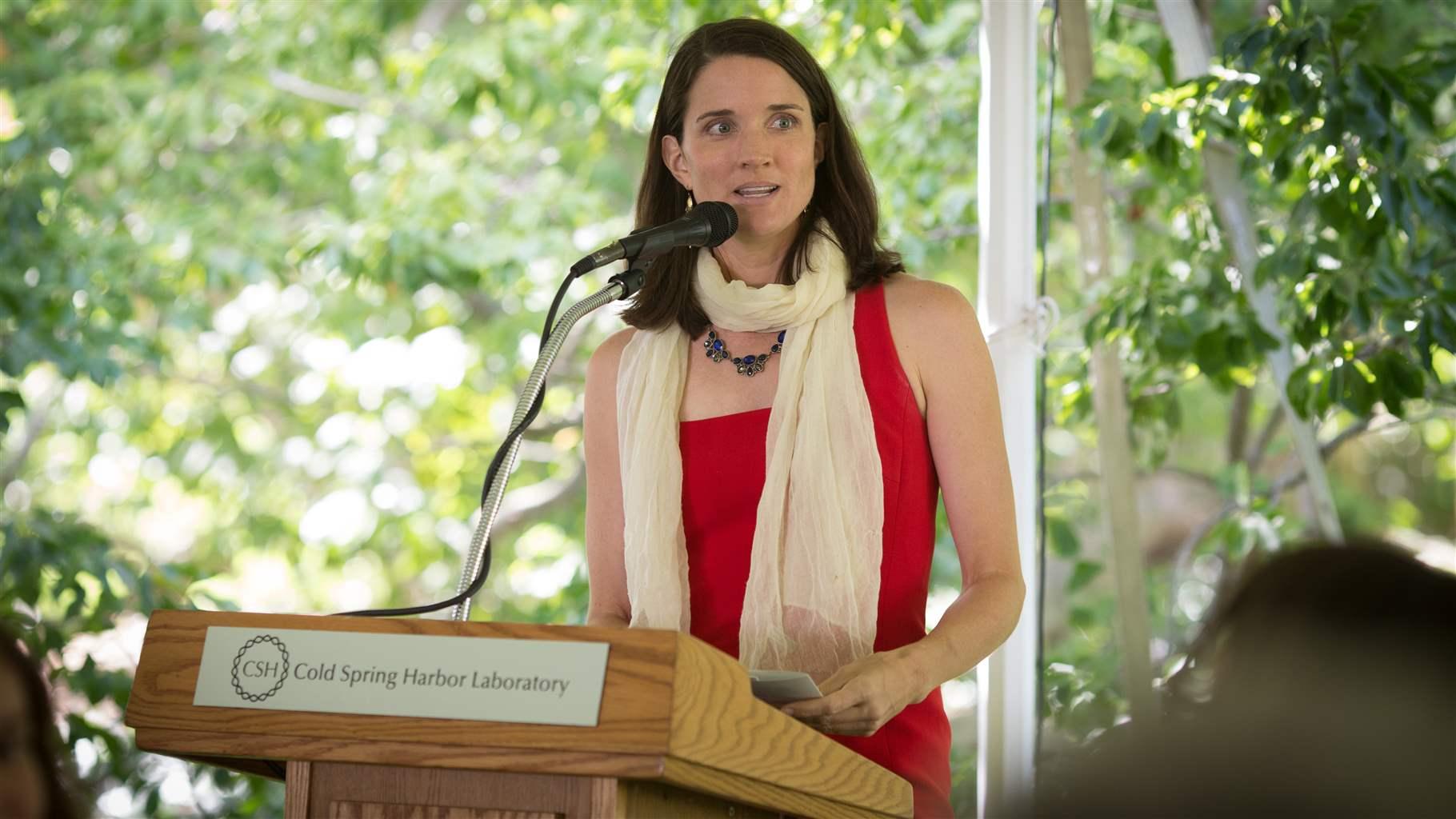 Each year, Women's Equality Day celebrates the 19th Amendment to the U.S. Constitution, which granted women the right to vote. This year's celebration, on Aug. 26, marks 98 years since this watershed event and finds that while women have made significant strides on many fronts, inequalities remain. Women continue to be underrepresented in scientific fields and struggle to advance their careers.
According to the National Science Foundation, women make up 25 percent of tenured academics in science and engineering and a larger percentage of scientists in industrial research and development. Using her own studies on the biology of decision-making, Anne Churchland, an associate professor of neuroscience at Cold Spring Harbor Laboratory and 2014 Pew scholar, brings a unique perspective to the issue of gender inclusiveness in science.
"The biggest help for the scientific community to accept is that humans, just like animals, are not always great decision-makers because we rely on a lot of information that isn't relevant to the decision at hand," Churchland says. She emphasizes that in the same way that mice in her lab are influenced by factors that have nothing to do with the decision they're making, people in science are sometimes influenced in their hiring and promotion decisions by extraneous factors.
This is rarely done on purpose, Churchland points out. But when someone looks different from colleagues in the past, for example, it can influence the perception of that person's scientific rigor. This observation, coupled with the lack of gender diversity she saw on panels at scientific conferences, gave Churchland the idea for Anne's List, a directory of female neuroscientists.
After participating in organizing neuroscience conferences for many years, Churchland and her colleagues agreed that they should strive for greater gender balance in the programs. Churchland's list was originally created as a cloud document that she and others could access. It then grew organically as people in her field added the names of women doing innovative work in the field. She found that many conference planners were happy to learn about this list of women who could enhance their programs, and she soon established a website.
One piece of advice Churchland has for all colleagues, regardless of background but especially those early in their careers who feel underrepresented, is to find mentors and networks of people to advocate for and inspire them. Churchland says that finding a broad group of supporters who believe in you and your ideas, who can help you navigate the complex landscape that is science and research, is extremely valuable.
This network building is one of the reasons Churchland was excited to be a part of Pew's biomedical research community. She also feels that Pew's emphasis on creative, early-career research is important to expanding the scientific field overall. Churchland came to appreciate the advice she received to take calculated scientific risks. "In order to do really innovative work, you have to be willing to take some chances," she says.
Last November, Churchland was awarded the Louise Hanson Marshall Special Recognition Award at the Society for Neuroscience's annual meeting. The award honors "an individual who has significantly promoted the professional development of women in neuroscience through teaching, organizational leadership, public advocacy, or other efforts that are not necessarily research-related."
Kara Coleman directs The Pew Charitable Trusts' biomedical programs, including the biomedical scholars, Pew-Stewart Scholars for Cancer Research, and Latin American fellows programs.