California's Desert Is at Risk
Southern California's desert region has been virtually undisturbed for thousands of years. Visitors expecting an arid and empty landscape may be surprised by its cool mountain streams, migrating wildlife, and historic trails. The California Desert Protection Act, which celebrated its 20th anniversary in 2014, safeguarded 8.6 million acres of desert lands by expanding and re-designating Joshua Tree and Death Valley as national parks, establishing the Mojave National Preserve, and protecting 69 wilderness areas.
Yet these priceless western landscapes are being squeezed between Las Vegas and Los Angeles, two of the fastest-growing regions in the country.
One such place is the steep, rugged Avawatz Mountains northwest of Baker, which rise 6,100 feet above the Silurian Valley. Natural springs surrounded by desert oases supply water to bighorn sheep, coyotes, bobcats, and roadrunners, and biologists have identified the area as an important link for regional habitats that enable wildlife to move across the larger desert landscape.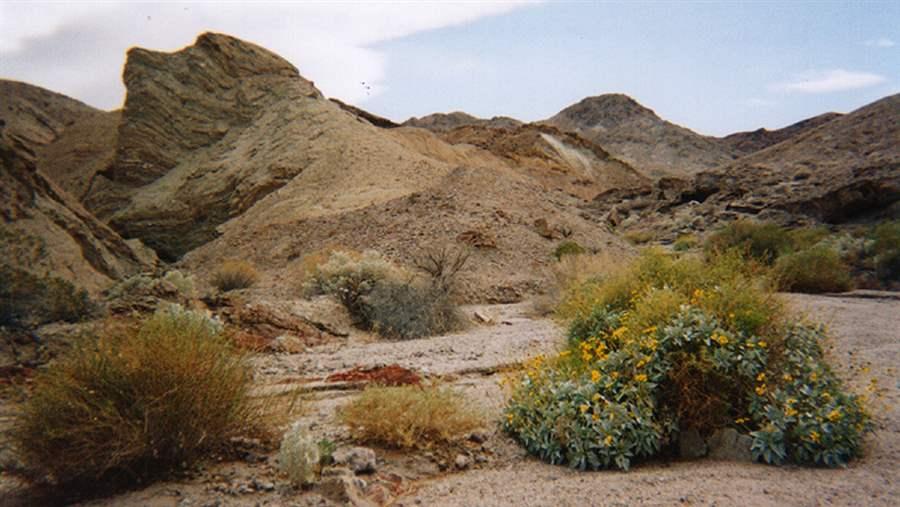 © Janet Barth
Avawatz Mountains
The Avawatz Mountains are a natural link between the Mojave National Preserve and Death Valley National Park.
The Avawatz offers excellent opportunities for geological and archaeological research. Native American archeological sites can be found in the region, and members of the Shoshone Nation visit the area for spiritual and cultural purposes, collecting plants and other materials for crafts and medicines.
Rock climbers, cross‐country hikers, and equestrians willing to brave harsh conditions and carry plenty of water come to the area for solitude and an outstanding backcountry experience. Those who bravely endeavor into the Avawatz Mountains are rewarded with the break of dawn's light on the surrounding ridges and clear views undisturbed by time, particularly that which reaches north into Death Valley National Park.
Recognizing the outstanding natural values of the region, Sen. Dianne Feinstein (CA) continues to lead conservation efforts. Draft legislation she circulated in fall 2014 would expand Joshua Tree and Death Valley national parks and the Mojave National Preserve; establish two new national monuments and new wilderness areas; and safeguard existing access for hunting, off-roading, and other recreational activities.
Desert advocates are committed to the future protection of this pristine desert landscape.