Interpol Seeks Public's Help in Finding Illegal Fishing Suspects
For first time, international police organization's fugitive list focuses on environmental crimes
Illegal fishing hurts legitimate fishermen, coastal communities, and marine ecosystems. And because of the inherent challenges in policing industrial fishing—from tracking suspect vessels to conclusively linking suspects and evidence—many of these lawbreakers evade arrest for years.
Interpol is working to change that, and also to build public awareness of the problem. On Nov. 17, the international police organization asked for the public's help in finding nine fugitives, all of whom have been on Interpol's most-wanted list for years, in connection with major environmental crimes. Two of the suspects are wanted on illegal fishing charges—one for poaching 12 tons of tuna from a Costa Rican marine park and then fleeing before his court date, and the other for directing a scheme in Russian waters to illegally fish millions of dollars' worth of king crab. The other seven are wanted for crimes that include illegal waste dumping, ivory poaching, and transport of endangered live animals.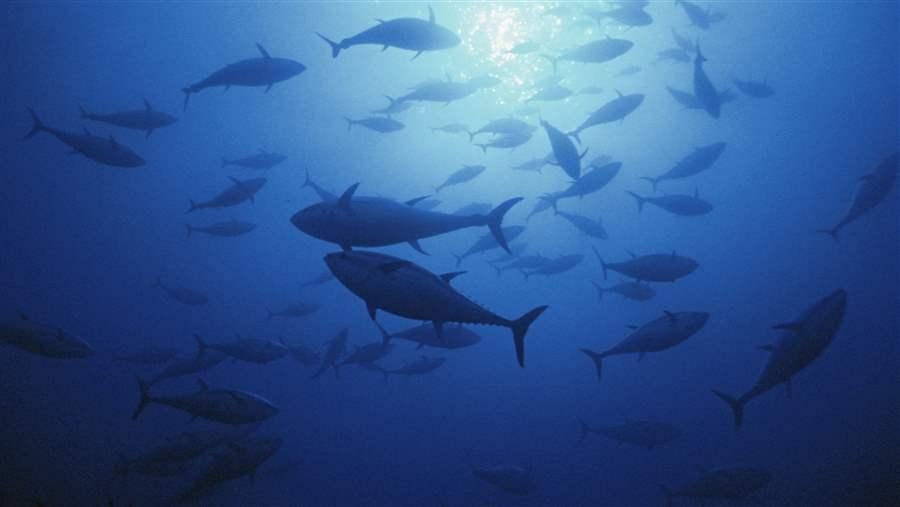 © Stan Shea
One of the fugitives sought by INTERPOL allegedly poached 12 tons of tuna from Costa Rica's Isla del Coco National Park.
At the request of any of its 190 member countries, Interpol will issue a bulletin—which the organization calls a Red Notice—seeking information on individuals who are wanted in connection with a crime and who may have fled the country where the crime occurred. Each year Interpol issues a call for the public's help in finding a select group of fugitives from among the hundreds of active Red Notices. This is the first year that the public call for help has focused on fugitives accused of environmental crimes.
In 2008, Costa Rican press reports detailed the biggest poaching case in the history of Isla del Coco National Park, 365 miles off Costa Rica's Pacific coast—a UNESCO World Heritage site that is home to a dazzling array of marine life and is a persistent target of illegal fishermen. Costa Rican officials caught Ariel Bustamante Sanchez, a Mexican national, with a boatload of tuna within the boundaries of the park. They seized his vessel and helicopter, set a court date for him, and collected $250,000 in bail. But days before he was scheduled to appear in court, Bustamante Sanchez escaped the country, prompting Costa Rica to request a Red Notice for him. In the two years after his arrest, he also managed to reclaim his vessel when the prosecutor's office released it to him, in part because Costa Rica was having trouble paying for its upkeep while the legal case against him progressed.
The other illegal fishing fugitive named by Interpol is Sergey Darminov, a Russian-German national who, according to the Red Notice, organized illegal crab fishing in 2006 and 2007 that netted illegal profits of more than $450 million.
"Illegal fishing is steadily becoming a high-stakes crime. We welcome Interpol's efforts to inform the public of the scale of the illicit activity and to help bring these fugitives to justice," said Tony Long, who directs The Pew Charitable Trusts' work to end illegal fishing. "Interpol is uniquely qualified to help authorities find and prosecute these suspects, using its international network and extensive experience."
"It's important to recognize that illegal fishing is often linked to other crimes and can be part of a transnational criminal organization's business model," said Alistair McDonnell, manager of Project Scale, a global effort under Interpol's environmental security unit. "Combating this type of organized crime requires complex transnational investigations, interagency cooperation, and operational responses to bring the perpetrators to justice."
Pew is an active partner in Project Scale and is working on a range of solutions, from better identification and tracking of vessels to stronger port controls, to stop illegal fishing.