International Meeting Highlights How Science Can Cause Change
Pew Marine Fellows and Staff Among 1,000 Science, Policy Experts at Aug. 14-18 Meeting
Science does much more than simply teach us about the world around us. It often sparks global action and shapes communities. The Society for Conservation Biology's International Marine Conservation Congress from Aug. 14 to 18 is one place where this can happen.
Some 1,000 ocean scientists, conservationists, policymakers, and students from around the globe will gather in Glasgow, Scotland, to share success stories, lessons learned, and ways to communicate their research, as well as to develop new and powerful conservation tools.
"Science can do far more than help us understand our oceans. It can catalyze meaningful conservation change," said Rebecca Goldburg, director of ocean science for The Pew Charitable Trusts. "That idea underpins our priorities as an organization and is the foundation of our ocean science work of the last 15 years."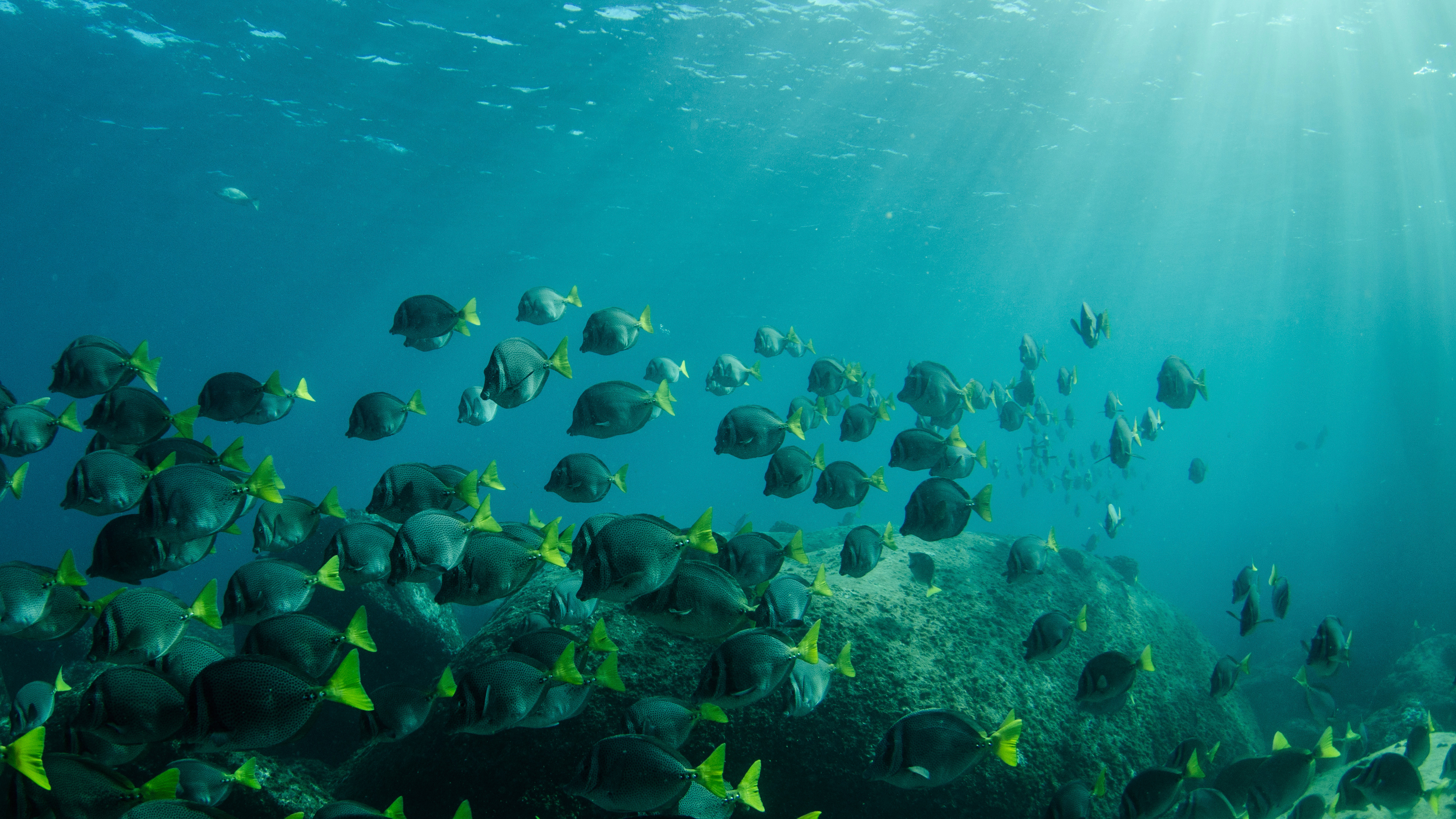 © iStockphoto
Surgeonfish from the reefs of the Sea of Cortez.
Pew's science delegation and many of the scientists and ocean conservation advocates that Pew works with will attend the congress. It will feature nearly 40 symposia on topics such as marine tourism, marine protected areas, fisheries, and conservation communication. Pew helped organize several panel discussions for this year's gathering on cutting-edge practices that could influence the way countries manage fisheries and track ocean change. The presentations will include the following:
Ending overfishing in the northeastern Atlantic
Under the guidance of Pew adviser Markus Knigge and ocean science manager Katie Matthews, Ph.D., this session will center on the European Union's new Common Fisheries Policy. The policy commits the EU to ending overfishing by 2015 where possible and by 2020 at the latest and to phase out the wasteful practice of discarding unwanted catch. Yet these are just commitments on paper, which need to be implemented in order to rebuild fish stocks to sustainable levels. The panel will address the scientific and management issues for implementation of the new policy. Read more.
Genetics and genomics for ocean conservation
Rebecca Goldburg, Ph.D., Pew's director of ocean science, and Polita Glynn, director of the Pew marine fellows program, worked with Pew fellows and other experts to develop this session on applying genetics and genomics to marine conservation, including their potential use in policymaking and legal enforcement. Increasingly, genetic techniques, which allow the molecular identification of pieces of genetic material, have become important tools in conservation. Genomics—essentially the study of all of an organism's genetic material—is also becoming more accessible. These techniques allow marine researchers to evaluate and predict changes in our oceans and to protect marine life. This session's cross-disciplinary presentations will cover a range of applications and ecosystems, including coral reefs, global shark conservation, marine mammal protection, and EU seafood mislabeling. Read more.
The real fisheries catch of the world: The sum of national reconstructions
The Sea Around Us Project's Daniel Pauly, Ph.D., and Dirk Zeller, Ph.D., of the University of British Columbia, will join government officials and other experts on this panel. Fisheries scientists long have recognized the importance of thorough, accurate catch data in understanding the pressures on target species. However, it is often challenging to collect such information for certain types of catch, such as by small-scale fisheries and as bycatch, the marine life caught accidentally along with targeted catch. One promising approach to meet this imperative is "catch reconstruction," which offers preliminary estimates of numbers of fish caught, using a broad range of sources and methods. These estimates are not a substitute for the global data reported by countries to the U.N. Food and Agriculture Organization. Rather, they are a supplement that can indicate important trends and provide guidance on how best to improve data collection. Presenters at this symposium will explain the overall catch reconstruction approach and highlight results and implementation progress for individual countries. Read more.
Goldburg says that it's an important meeting not only for Pew's ocean science efforts, but also for its extended family of scientists and conservationists. Pew's ocean science division works with an extensive network of marine scientists to develop and support scientific research, technical analyses, and syntheses of scientific information. This month's International Marine Conservation Congress will serve as a platform for many of these scientists, as well as for Pew's ocean science team, to explain critical emerging issues, inform policy, and advance solutions to conservation problems.
The 2014 International Marine Conservation Congress will also feature additional talks and presentations, workshops, short courses, and exhibitors. Featured plenary speakers include three Pew marine fellows—Patricia Majluf, Ph.D., of Cayetano Heredia University; Elliott Norse, Ph.D., of the Marine Conservation Institute; and Amanda Vincent, Ph.D., of Project Seahorse.
For more information about the meeting, visit the Society for Conservation Biology's website.