Burke County Public Schools, GA, Featured on CBS Evening News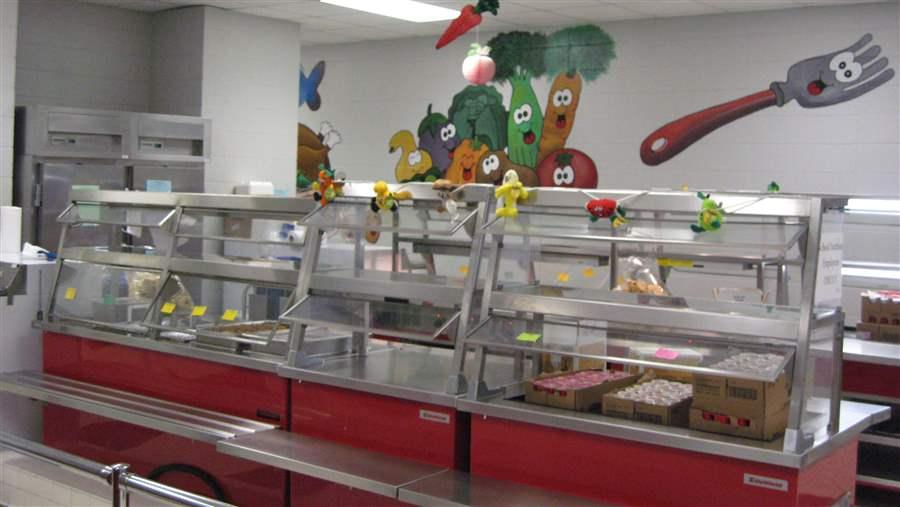 Burke County Public Schools, Georgia
Number of Schools: 5
Number of Students: 4,700
Innovation: Healthy Vending Machines
While the nutrition staff at the public school system in Burke County felt very good about the quality of the food being served in their five schools, they were concerned that a large percentage of the district's high school students were not eating the meals.
The district addressed the problem by creating a reimbursable vending machine program that offered high school students healthy alternatives to traditional cafeteria meals. Burke County staff members use on-site equipment to package and seal fresh sandwiches and salads every day, then load the vending machines with these alternative options, which have quickly become extremely popular. Now, in addition to hot lunches in the cafeteria, students can purchase either a freshly packed entrée salad or a bag lunch with a sandwich, fruit and side item from these specialized vending machines as part of the National School Lunch Program.
Donna Martin, a registered dietitian and director of the school nutrition program in Burke County, estimates that students purchase 150 vending machine lunches each day. "No matter what we do, high school kids are probably never going to think cafeteria food is very cool," said Martin. "We provide them with alternative options, but make sure those alternatives are not just processed, sugar-loaded vending machine snacks, but healthy, well-balanced meals prepared fresh that day by cafeteria staff."
Since the program was introduced, more students have been purchasing lunch at school, and more than 90 percent of students in the county eat these meals. "It's getting kids eating our food, which is healthful and nutritious," said Martin. "That's our job."[1]
Check out this feature story about Burke County Public Schools' commitment to their students' health and nutrition on CBS Evening News!
[1] Donna Martin, telephone interview, April 19, 2011.