John James Tello Cajiao, Ph.D.
John James Tello Cajiao, Ph.D.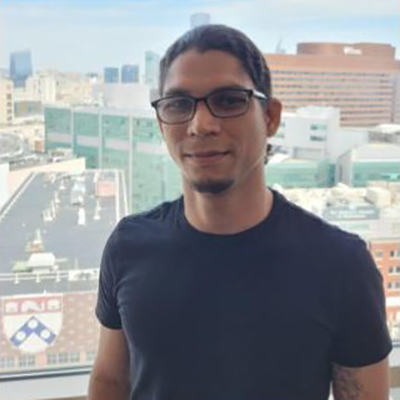 Title

Department

Institution

Address

Biomedical Research Building II/III
421 Curie Blvd., Room 312

City, State, ZIP

Phone

215-898-2212

Email

Website

https://www.henao-mejialab.com

Research field

Award year

Country of origin

Mentor name
Research
In the Henao-Mejia lab, I will develop analytical tools for dissecting how the spatial organization of DNA regulates the activity of genes. Inside the confines of a cell's nucleus, the DNA is carefully folded and tightly packaged. To activate a specific set of genes—for example, those that coordinate the development of a particular cell type—the DNA in the vicinity of each gene must unfurl while more extensive structural rearrangements bring together genes that, although they might reside at a distance across the genome, nevertheless operate as a unit. Using cutting-edge methods in genomics, computational biology, and gene editing, I will assess how changes in localized DNA accessibility and large-scale genome organization cooperate to regulate gene activity and program the development of immune cells. These findings will transform the analysis of genome architecture and gene regulation, and they could provide novel approaches for eliciting protective immune responses against infections and cancer.