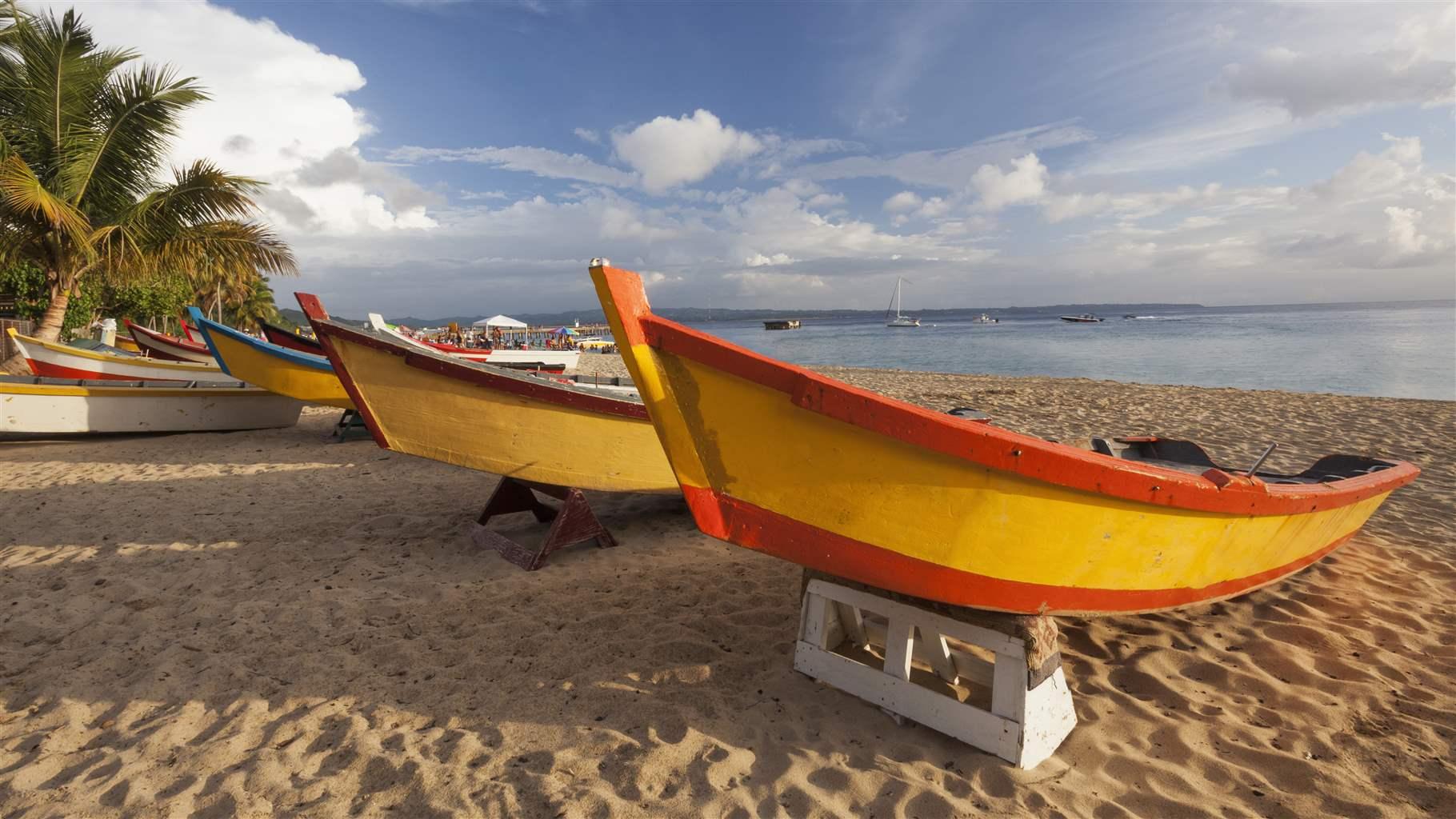 White sandy U.S. Caribbean beaches are a tourist's delight, and the azure waters beckon those who wish to explore the wonders of the deep. On the coast and in the depths, living treasures abound.
Endangered sea turtles nest along the shore. Threatened Nassau grouper travel great distances to gather under the full moon for complex breeding rituals. Humpback whales bear their young. Colorful coral reefs play host to marine animals ranging from sharks to parrotfish. In an intricate underwater partnership, parrotfish feed on algae that otherwise smother reefs.
But these special places and the interdependent marine life face threats from habitat destruction, climate change, ocean acidification, pollution, and invasive species, such as the Pacific lionfish, that call for a comprehensive approach to protect these natural assets.
As a first step, U.S. Caribbean fishery managers have developed island-based management plans to guide their decisions. The plans account for the unique ecology, culture, economy, and lifestyle of each island and how those factors influence the way people use marine resources. This approach sets the stage for pursuit of a more comprehensive strategy, known as ecosystem-based fisheries management, which involves protecting habitat where fish live and spawn and considers the interactions among predators and prey. The next step is designing ecosystem plans that can deliver on these goals.
By embracing science-based approaches to protect marine habitats and ensure healthy fish populations, ocean managers can help deliver bountiful seafood, productive fishing, recreational opportunities, and economic strength for generations to come.
OUR WORK