Head of Utah Fleet Sees More EVs in State's Future
Efficiency, cost, and transportation needs drive decisions on vehicle modernization
Head of Utah Fleet Sees More EVs in State's Future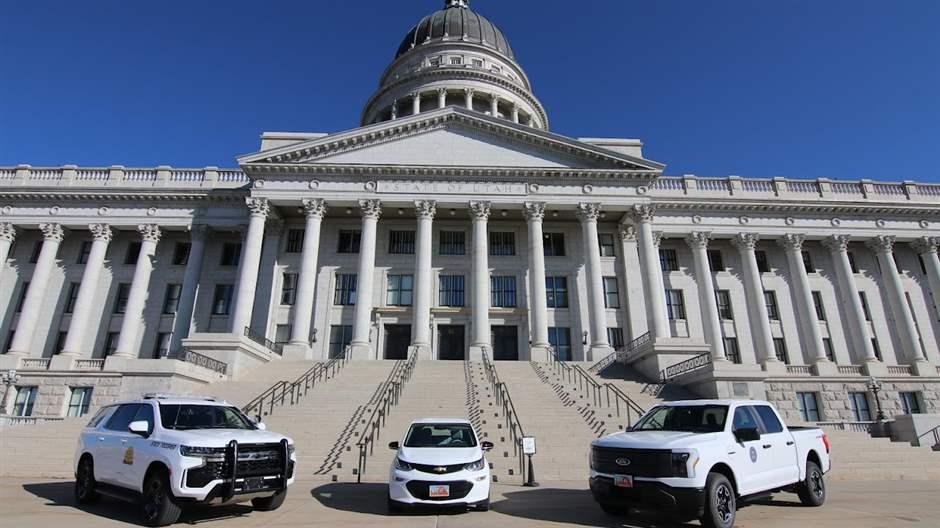 Cory Weeks sold cars for a short time, but the director of the state of Utah's Division of Fleet Operations is really a numbers guy. Weeks, a CPA, lets fiscal data and a goal of efficiency guide the modernization of the fleet of state vehicles, which need to be able to handle Utah's diverse urban and rural landscapes to reach its spread-out population.
Some state employees use electric vehicles to carry out their work, and Weeks is looking for opportunities to expand the use of EVs in the fleet while saving taxpayer dollars and addressing Utah's air quality challenges.
This interview has been edited for clarity and length.
Q: Tell us about your office's efforts to modernize Utah's state vehicle fleet.
A: Since 2017, our fleets have really prioritized modernization. We've been actively updating vehicles, and we've bought hybrid and electric vehicles where it makes sense.
Right now, we're focusing on electric vehicles, especially those with on-road capabilities. As soon as off-road vehicles become more available—we're hoping the price comes down!—we'll be able to get them.
Q: How have state government employees reacted to driving an EV?
A: When we first started purchasing electric vehicles over 10 years ago, the technology really had a long way to go. We get much better feedback on the newer models that we're buying today in terms of the technology and drivability of the vehicles. But we found that there's still a lot of learning for most of the drivers to understand the differences between driving an electric vehicle versus driving a traditional internal combustion engine vehicle.
Q: What kind of learning?
A: People have really struggled charging a vehicle. How do you use the charge station? How do you plug it in? How do you activate it?
Another challenge is managing the electricity on board so that it's maximizing the regenerative braking functionality—making sure you're using the heating and the cooling of the vehicle appropriately when you're traveling long distances.
Q: How have you addressed these challenges?
We're providing videos and holding educational "lunch and learn" forums to teach people the nuances of driving an electric vehicle. Our goal is to provide an educational library, and the pieces we have so far have been very helpful.
Q: And once state employees get over the learning curve?
A: People love the ride; they've been very pleasantly surprised with how comfortable it is driving the EVs. They like that the vehicles are quieter, and they like that the acceleration is nice and smooth. You're not going through gear shifts and similar things you would typically experience. And they like the feel-good of, "Hey, I'm contributing to cleaner air."
Q: Utah is a geographically and topographically diverse state. How does that impact your efforts?
A: We're really excited that advanced technology vehicles are starting to come out with off-road capabilities. We're still waiting for them in price ranges that we can afford as a government, but I anticipate being able to test some of these off-road vehicles in the near future. We also have partnerships in place with higher education to increase the numbers of qualified electric vehicle mechanics in the state, especially in rural areas.
Q: So what do you see as the future for Utah's state fleet?
A: The first thing we've got to do is make sure that all the tools are in place. We need to have the mechanics. We need the charging infrastructure. And we need vendors willing to sell to us. So we're working in all three of those areas.
Q: So where does that leave Utah?
A: There's a lot of opportunity, but we have to stick to a good work environment and good work decisions. Part of that is making sure that we're educated. I've got multiple master mechanics on my staff who have taken electric vehicle boot camps. We're building relationships with manufacturers so when we've got everything in place, we can get the orders coming in. And we've been making sure to learn about how the technologies are advancing and understanding exactly what's going into these vehicles. This is stuff we've got to understand or we're going to just be left behind.