Sen. Portman Examines $45M Maintenance Backlog at Ohio National Park
Sponsor of bipartisan bill seeks funding for repairs at Cuyahoga Valley, parks nationwide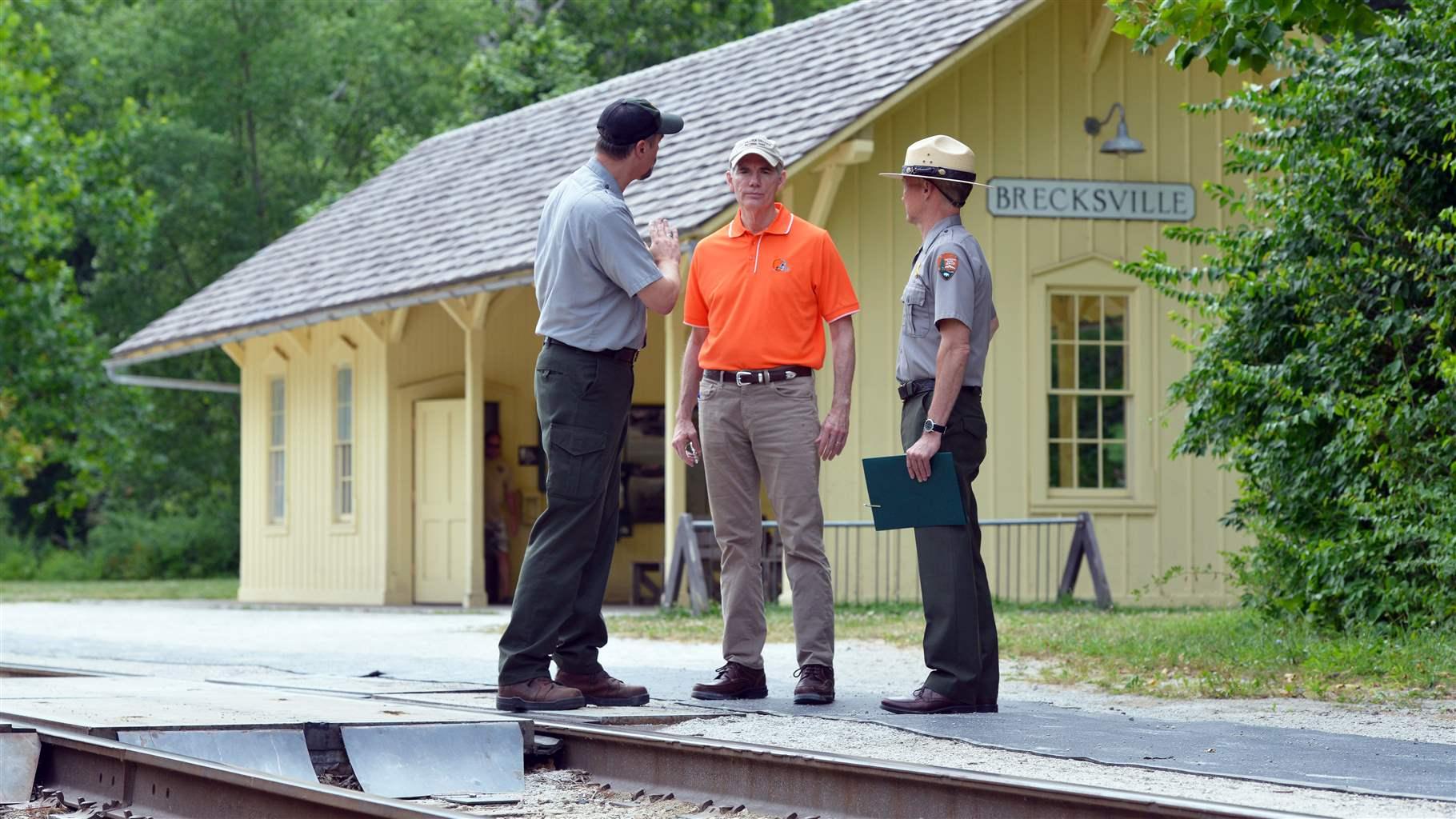 Ohio Senator Rob Portman (R), an avid hiker, biker, and champion of national parks, burnished his love of America's public lands during a July visit to Cuyahoga Valley National Park, 50 square miles of rolling forest, waterfalls, and trails nestled between Cleveland and Akron, Ohio. He came to get a closer look at the $45 million in needed repairs at the popular National Park Service (NPS) site, which encompasses part of the Ohio & Erie Canal Towpath Trail. The popular park attracted 2.2 million visitors last year.
Cuyahoga Valley is one of eight national parks in Ohio that together require more than $100 million in repairs and upkeep—just a fraction of the estimated $11.6 billion maintenance backlog plaguing the National Park System as a whole.
To help fix our parks, Congress must approve dedicated funding, and Sen. Portman is among lawmakers taking the lead on that: He sponsored bipartisan legislation, the Restore Our Parks Act (S. 3172), introduced in June, that would provide up to $6.5 billion over five years to address the most critical needs in national park sites across the country. A companion bill was introduced in the House, the Restore Our Parks and Public Lands Act (H.R. 6510). Both measures have a growing number of bipartisan cosponsors and support from the Trump administration.
Marcia Argust directs The Pew Charitable Trusts' campaign to restore America's parks.