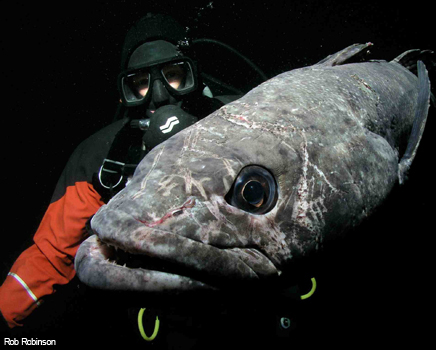 A key Antarctic fisheries and conservation management body agreed to strengthen port inspection rules, which will help crack down on illegal fishing in the Southern Ocean.
The Commission for the Conservation of Antarctic Marine Living Resources (CCAMLR), which closed its 31st annual meeting today in Hobart, Tasmania (Australia), extended its system of port inspections to all vessels fishing in the Southern Ocean. Previously, CCAMLR's system of port inspections applied only to vessels carrying toothfish, commonly known as Chilean sea bass.

The agreement came from a joint proposal by the European Union and United States. CCAMLR also considered proposals to protect vast areas of the Ross Sea and East Antarctica but could not come to agreement on those plans.

"Today the Commission for the Conservation of Antarctic Marine Living Resources closed an important gap by extending its port inspection system to all vessels fishing around Antarctica," said Tony Long, director of the Pew Environment Group's global effort to end illegal fishing. "This further solidifies the commission as a leader in the fight against illegal fishing and, if combined with other sound fisheries management, will help restore and then maintain healthy fish stocks around Antarctica."

Antarctic waters suffered from rampant illegal fishing in the mid-1990s, when pirate vessels plundered stocks of toothfish. This led CCAMLR to tighten rules in an attempt to halt the illegal catch and sale of toothfish. Pew urges regional fisheries bodies worldwide to follow CCAMLR's example and strengthen regional port controls immediately.