Jane Danowitz, U.S. public lands director for the Pew Environment Group, released the following statement in reaction to a final U.S. Forest Service management plan issued by the Obama administration today.
"The administration's new framework for managing our national forests reflects important input from scientists, the business community, and conservation advocates, who called for stronger safeguards for water, wildlife, and wilderness than contained in the original proposal.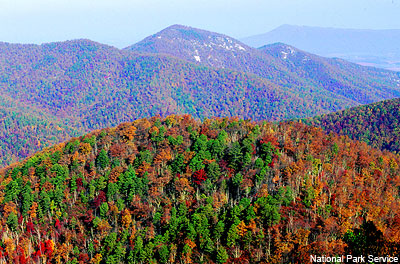 "Our national forests are the source of drinking water for 1 out of 3 Americans, home for fish and other wildlife, and an engine for local economies. Faced with unprecedented threats from industrial development, these places need strong national protections. The true test of this plan will be how diligently it is implemented."
Background
The Obama administration's national forest management rules were developed under the National Forest Management Act, the law that governs most U.S. Forest Service activity. The new plan will replace a policy originally published in 1982, and will apply to 193 million acres of national forests and grasslands in 44 states. In response to the U.S. Department of Agriculture's February 2010 draft plan, a bipartisan group of U.S. representatives, the nation's 13 largest conservation groups, and more than 400 prominent natural resource scientists called for improved water and wildlife protection standards, and a commitment to the best available science.
According to a recent U.S. Department of Agriculture report, national forests and grasslands sustain 223,000 jobs in rural areas. National forests are the source of drinking water for about 124 million Americans in 900 U.S. cities.