Replacing Public Housing Units Destroyed by Hurricane Ike
Location

Galveston

,

Texas

Organization(s)

The Georgia Health Policy Center and Department of Sociology at Georgia State University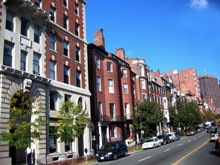 The research questions for this HIA were revised during the early stages of the study to provide flexibility for a changing planning environment. The abstract below reflects this revised approach.
This HIA provides an analysis of health impacts related to the built environment in Galveston neighborhoods to inform planning for improving the health impact of scattered site public housing developments. The HIA adapts the Sustainable Communities Index and translates it for the local context, applies the methodology to the local community, and provides specific recommendations for mitigating negative health impacts when they are identified. The main health issues are those related to reducing infectious disease transmission, obesity, diabetes, heart disease, cancer, respiratory illness, environmental exposures, injuries from motor vehicle accidents or violent crimes, stress and negative mental health outcomes.

This HIA will work with stakeholders at the local and regional levels, including government agencies and bodies, quasi-governmental groups, and community groups throughout the HIA process, including through the development of a Community Steering Committee. Recommendations will be formulated to address the potential for various stakeholders to improve neighborhood health, including those responsible for developing the scattered sites as well as local governmental and non-governmental organizations.

The HIA will follow established procedures for assessment, monitoring and evaluation. This HIA does not make recommendations on whether scattered site housing should be built in Galveston nor where it should be built; rather, it is intended to inform the development of such sites and potential mitigation strategies in terms of addressing issues that may negatively impact the health of residents.
More Information
HIA Website:

Organization Web Site:

Contact Email: