Adams County Agritourism Plan HIA
Location

Adams county

,

Colorado

Organization(s)

Tri-County Health Department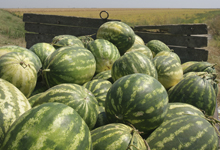 This health impact assessment will inform a proposed agritourism plan to develop strategies to preserve agricultural land while increasing economic opportunities in northeast Adams County, CO. The recent Adams County open space, parks and trails master plan identified the development of a local food production district in a defined area of the county with prime agricultural soils south of Brighton, CO. Adams County is proposing the development of an agritourism plan to work with the community to further define the purpose of the local food production district, to craft policies, and to identify potential incentives for the district.
Tri-County Health Department—the health department serving Adams, Arapahoe, and Douglas counties in Colorado—will work with local government partners of Adams County and Brighton to inform the planning process and decision-making. The HIA will assess the potential impacts of the plan on creating opportunities for physical activity, healthy eating, and associated health outcomes from water and air pollution. While the agritourism plan will be considered for adoption as a part of the comprehensive plans for Adams County and Brighton, the HIA will make recommendations to policymakers on how this policy decision can better address the health outcomes of the community.
This is part of a Health Impact Project HIA program grant. As part of the work, the department will increase the capacity for the development of HIAs in local government planning, develop curriculum and syllabi for two University of Colorado Denver classes that will be used to educate future land-use and transportation planners;, and develop an HIA report framework to be used by local governments and community organizations in the development of future HIA work around transportation decisions in the Denver metro area. As part of the grant, the department is also conducting the Federal Boulevard Framework Plan HIA.
This HIA is supported through funding from Kaiser Permanente Colorado.
More Information
HIA Website:

Contact Email: