Issue Brief
Pew Urges Steps to Boost Ocean Health
Aims to inform discussions at meeting of U.N. Fisheries Committee
According to the Fisheries and Agriculture Organization of the United Nations, fishing vessels around the world catch about 90 million metric tons of fish from the oceans each year. This catch level is almost 40 percent higher than half a century ago, and amounts to taking 246,000 tons of fish from the sea every day. It has become clear that we are taking far more from the oceans than they can sustain.
The new assessment was released in advance of the 31st session of the Food and Agriculture Organization's Committee on Fisheries, known as COFI, which takes place June 9 to 13 in Rome.
Although catch levels have remained fairly consistent over the past decade, the report finds that 90 percent of global fish stocks are now either fully fished or overfished, the highest levels recorded to date. And as nations continue to fish further down the food web to meet global seafood demand, the number of underfished populations has declined over the past decade from 24 percent to just 10 percent, according to the report.
In light of these trends, careful management of fisheries is essential to reverse the decline of stocks and to ensure thriving fisheries into the future.
To sustainably manage the world's fisheries means safeguarding the ocean ecosystems on which they depend. It demands policies informed by the best available science and backed by strong measures to ensure compliance.
The Pew Charitable Trusts has made a series of recommendations to governments in anticipation of the COFI meeting that are intended to help stem overfishing, to protect sharks, to reduce what is known as illegal, unreported and unregulated, or IUU, fishing, to recognize the importance of the broader ecosystem when setting fishing quotas, and to conserve life in the deep sea.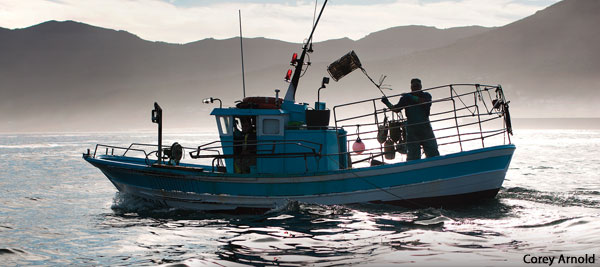 End overfishing and safeguard the ecosystem
Overfishing continues to plague every ocean region. States and regional fisheries management organizations, or RFMOs, should urgently do everything in their capacity to end overfishing and recover depleted fish stocks. This can be achieved if they follow precautionary scientific advice, ensure quotas are respected, and establish strict compliance and enforcement measures.
In addition, individual fish stocks do not exist in isolation and should not be managed as if they do. They are components of complex ecosystems. Targeting one stock at rates considered sustainable for that species can lead to population crashes and serious declines for predator fish, birds, and marine mammals.
That's why fishing nations also should move beyond management of single species and toward what is known as ecosystem based fisheries management. For example, governments should consider the role of forage fish as prey for larger fish and marine predators when making management decisions for fisheries. This ecosystem approach helps to both protect the food web and conserve ocean habitats.
Its benefits are stressed in a report from the Lenfest Forage Fish Task Force, a panel of 13 preeminent scientists from five countries.
Improving data
Global fisheries management will never be effective without adequate catch data. Using catch reconstruction, increasing observer coverage on fishing vessels, and sharing information with fisheries scientists all would improve collection and submission of data.
States can begin efforts to collect more comprehensive fisheries data by improving methods of gathering information and then increasing submissions to management and scientific bodies. Increased observer coverage would lead to new data streams, particularly in longline fisheries.
Some tuna fisheries, for example, have robust sets of data. At the same time, one of the most commonly used fishing gears in this fishery—fish aggregating devices, or FADS—is largely unmanaged. Scientists need to know more about the impact that these artificial floating objects have on the greater ecosystem and to get that, they need data.
Fishery managers should require that data on the exact numbers, locations, and rates of loss of FADs be shared with fisheries scientists. This would improve management, help control the number of FADs released into the ocean, minimize the amount of this discarded fishing gear, and strengthen scientific analyses of marine populations.
Shark conservation
Globally, sharks are experiencing severe declines from overfishing because they grow slowly,
mature late, and produce few offspring.
Despite this, overfishing continues. Approximately 100 million sharks are killed in commercial fisheries every year. According to the International Union for Conservation of Nature Red List of Threatened Species, 141 shark species are threatened or near threatened with extinction. To compound the problem, there are few controls over shark catch within domestic or international fisheries around the world.
Whether their catch in commercial fisheries is unintended, unwanted, or highly sought after, the practice, and its effect on ocean ecosystems, requires an urgent response. Sharks should be treated like the threatened marine species they are.
During this session, COFI members have an opportunity to promote measures that will ensure that shark species are managed in ways that properly protect them. This must start with precautionary management for all sharks, including measures that prohibit their retention onboard fishing vessels unless there is clear scientific advice that sets sustainable catch or bycatch limits.
The incidental capture of sharks must be minimized when such limits are not in place.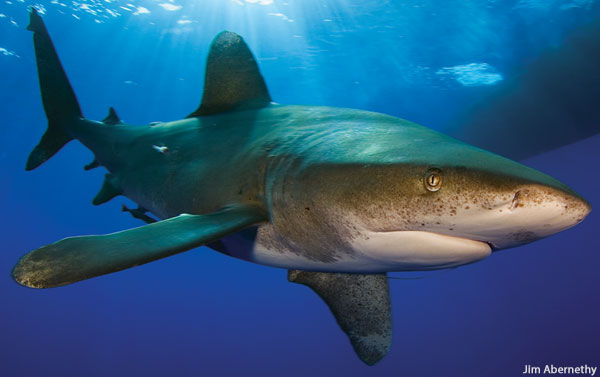 Ending illegal fishing
The Food and Agriculture Organization, or FAO, has previously found that IUU fishing undermines efforts to conserve and manage fish populations. In addition, it threatens food security and undercuts the socioeconomic development of coastal communities, especially in developing countries.
In November 2009, FAO members demonstrated their commitment to closing ports to illegal fishing by adopting the Agreement on Port State Measures to Prevent, Deter and Eliminate Illegal, Unreported and Unregulated Fishing, or PSMA.
Still, as the agreement nears its fifth anniversary, it has been ratified by only 10 parties—Chile, the European Union, Gabon, Myanmar, New Zealand, Norway, Oman, Seychelles, Sri Lanka, and Uruguay. The U.S. Senate unanimously approved ratification this spring and President Barack Obama could officially sign it in the coming months.
The agreement harmonizes and standardizes port controls for foreign-flagged vessels. That makes it more difficult for catch from vessels that have engaged in IUU fishing to enter into the stream of commerce. Port State measures are a cost-effective way to stop IUU fish from reaching the market. Now is the time for all port States to ratify the agreement so that it can quickly enter into force.
Protecting the deep sea
The United Nations General Assembly has called on nations, both individually and through RFMOs, to manage what are known as bottom fisheries in the high seas. That must be done consistent with FAO International Guidelines for the Management of Deep-sea Fisheries in the High Seas to prevent significant harm to vulnerable marine ecosystems and to ensure the long-term sustainability of deep-sea fish stocks and non-target species.
Otherwise, bottom fishing should not be allowed unless prior impact assessments have been conducted consistent with FAO guidelines. That requires management to protect vulnerable marine ecosystems and to allow for the rebuilding of depleted stocks.