The Clean Energy Economy: State by State
The emerging clean energy economy is creating well-paying jobs in every state for people of all skill levels and educational backgrounds. This sector is posed to expand significantly, driven by increasing consumer demand, venture capital infusions, and federal and state policy reforms.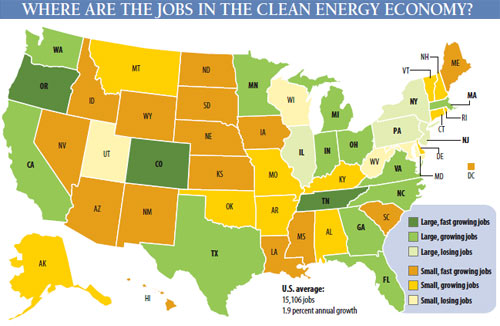 Find out how your state measures up by viewing the fact sheets below.
View All Fact Sheets (PDF)