With Ocean Under Threat, It's Time for Governments to Act
Global marine congress in Chile offers opportunity to protect ailing ecosystems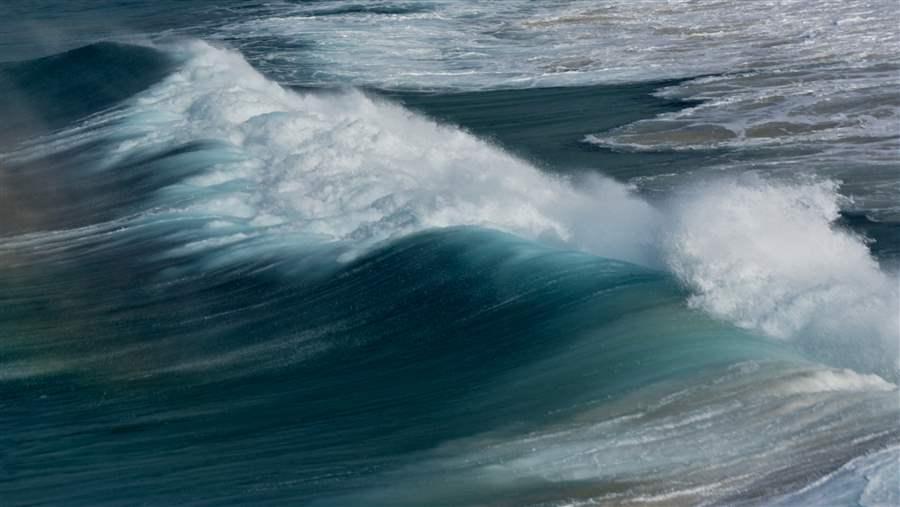 Our ocean is in trouble, but nations can turn the tide by working together to conserve 30 percent of the global marine environment with high levels of protection.
© The Pew Charitable Trusts
The lifeblood of our planet is under threat. The ocean, which helps regulate our climate, supplies most of the oxygen we breathe, provides food, and supports the livelihoods of millions of people, is suffering from the effects of increasing pollution, overfishing and illegal fishing, and widespread warming. In response, many governments are working to protect large marine areas, with some leaders committed to help set aside at least 30 percent of the ocean in marine protected areas, which is the amount some scientists say is needed to effectively maintain the healthy and complex marine ecosystems of our blue planet. Today, less than 4 percent of the world's ocean is under some kind of protection, and only about 1.6 percent is highly protected.
This is the backdrop for the Fourth International Marine Protected Areas Congress (IMPAC4) in La Serena, Chile, where leaders from around the world will gather Sept. 4-8 in hopes of accelerating action on behalf of the ocean. The congress will be followed by a high-level meeting of ministers and influential ocean policy advocates in Valparaiso, Chile, on Sept. 9. The Pew Charitable Trusts and our partners will be heavily involved in both events, working with government officials, scientists, conservationists, and representatives of local communities on numerous pathways to safeguarding marine ecosystems, including through the creation of more large protected areas around the world.
The science is clear: A growing body of peer-reviewed studies concludes that large, well-managed reserves that restrict unsustainable activities effectively protect wildlife, help rebuild species abundance and diversity, support productive and sustainable fisheries, and promote increased well-being for coastal communities. That research has also found that such protected areas help marine ecosystems build resilience against the impacts of our changing climate.
In short, expanding protections to cover at least 30 percent of the seas offers a viable and cost-effective approach to confronting the alarming degradation of our ocean. Reaching this goal can yield multiple benefits locally, regionally, and globally. It is vital that the participants at IMPAC4 recognize the urgency of the situation and commit to act—now—to conserve the ocean and all it provides for people and nature.
Tom Dillon leads global conservation for The Pew Charitable Trusts.