California Monuments Showcase Diversity of Natural Heritage
Protected lands have long-term benefits for local economies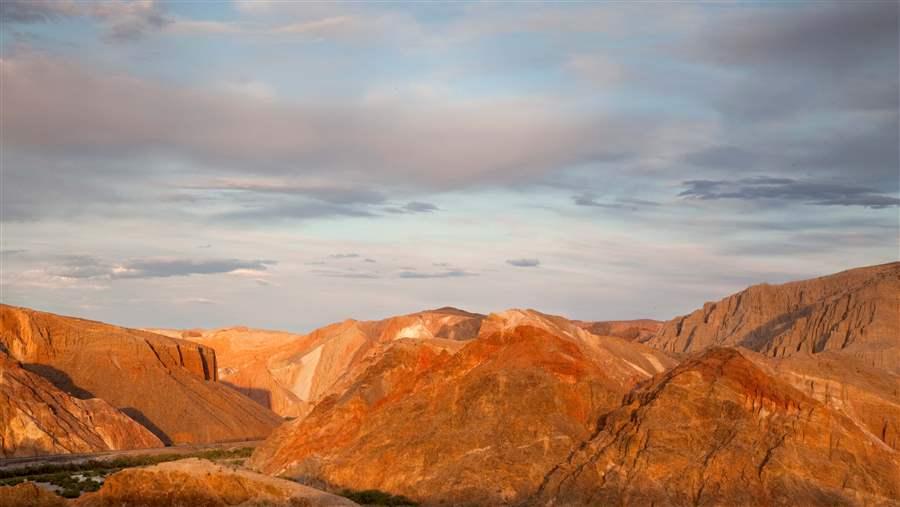 The Mojave Trails National Monument and Afton Canyon, pictured here, establish landscape and habitat connectivity across Joshua Tree National Park, the Mojave National Preserve, Death Valley, and several wilderness areas.
© Jack Thompson
Update: The period for public input on the Trump administration's national monument review closed July 10 with more than 2 million comments submitted. Interior Secretary Zinke has until Aug. 24 to present his recommendations on the monuments to President Trump.
California's national monuments are a living museum that showcases the fascinating natural and human history of the region, and they serve as a vibrant laboratory for scientific and academic research. From the Native American rock art of the San Gabriel Mountains to the rare redband trout found in the streams of the Cascade-Siskiyou region, the state's monuments have drawn scientists and visitors for years.
But despite all these remarkable places have to offer, their status is uncertain because of an executive order directing the Department of the Interior to review all U.S. monuments over 100,000 acres designated since 1996 for possible elimination or reduction in size.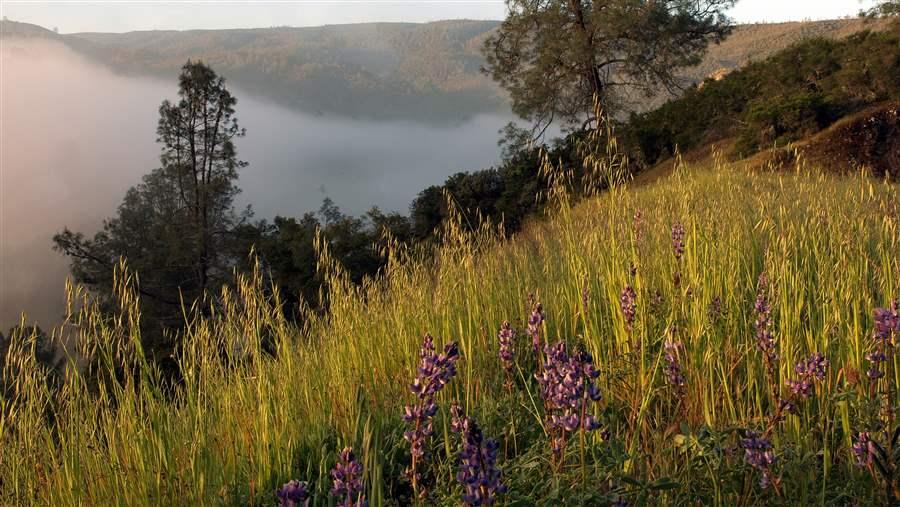 The Berryessa Snow Mountain National Monument provides a migration corridor for black bear, mountain lion, tule elk, and Pacific fisher, a small martenlike mammal. The monument is also one of the best places in the world to study tectonic plate subduction.
© Jim Rose
Seven of California's 17 national monuments are under review: Mojave Trails and Sand to Snow, which support desert ecosystems; the San Gabriel Mountains, known as Los Angeles' backyard wilderness; the Central Valley grassland of the Carrizo Plain; Giant Sequoia, which holds one of the densest concentrations of the world's tallest trees; the geologically significant Berryessa Snow Mountain region; and the Cascade-Siskiyou, a biologically diverse area that crosses into Oregon.
The San Gabriel Mountains National Monument overlooking Los Angeles was created in part to help connect urban communities to natural open spaces that promote recreation, outdoor awareness, and health.
© iStockphoto
Regarding scientific and academic research, California's national monuments are important areas for rare and biologically diverse plants and animals, according to a Conservation Science Partners study. The Carrizo Plain provides habitat for more than 200 species of birds and, as a result, draws legions of ornithologists. Geologists closely study the San Gabriel Mountains, which are among the fastest-growing mountains in the world; the San Andreas and surrounding faults thrust the range up 2 inches annually.
California's national monuments also provide an enjoyable escape into the natural world for thousands of visitors each year—anglers, hikers, mountain bikers, boaters, and others who rely on these public lands for the clean air and water and top-tier outdoor recreation they provide. Local communities also benefit mightily from these monuments because of how much money all of those tourists and researchers spend in the towns surrounding the protected areas.
A Headwaters Economics study of Western counties with protected public lands, which included the Carrizo Plain and Giant Sequoia national monuments, found that they have been more successful at attracting fast-growing economic sectors and have grown more quickly than counties without such lands.
Fields of coreopsis, tidy tips, phacelia, and dozens of other wildflowers leave the valley floor in the Carrizo Plain National Monument awash in brilliant colors.
© Bob Wick/Bureau of Land Management
Every national monument was designated to safeguard some essential piece of our American story and give current and future generations the opportunity to visit, study, enjoy, and connect with a core value of our nation—the preservation of special places that are open to all. Keeping these monuments as they are—protected—also helps uphold the diversity, quality of life, and economic viability of the surrounding rural areas and gateway communities.
John Gilroy directs The Pew Charitable Trusts' U.S. public lands program.