Analysis
Practices on Farm Can Reduce Risk of Human Illness Tied to Contact With Livestock
Dozens of people sickened by Salmonella linked to dairy bull calves since 2015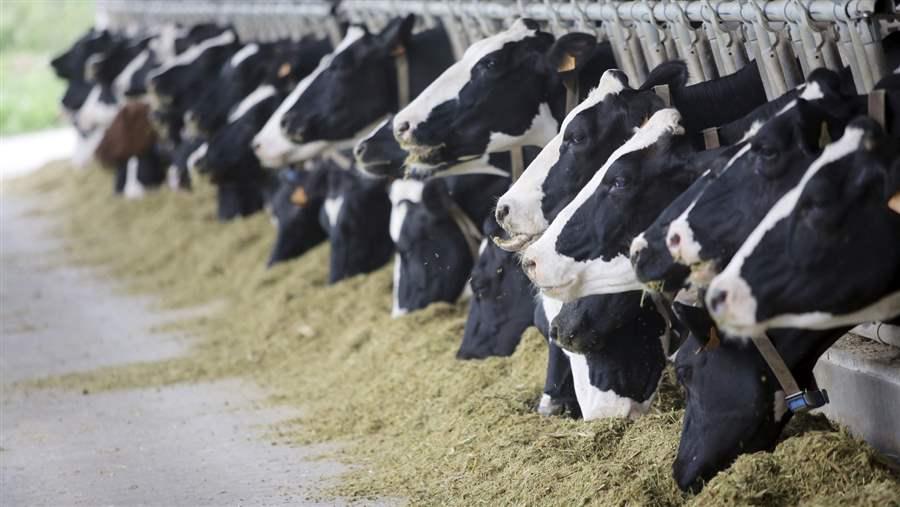 A U.S. outbreak of Salmonella Heidelberg that began in 2015 has been linked to contact with dairy bull calves, with victims falling ill after exposure to sick cattle. On-farm interventions are essential to reducing future outbreaks.
© iStockphoto.com
An ongoing outbreak of multidrug-resistant Salmonella Heidelberg infection linked to contact with cattle has left 46 people sick in 14 states, 15 of whom are younger than 5. The cases have been linked to contact with cattle, in particular male calves born to dairy cows, with some of the patients reportedly falling ill after their calves became sick. The affected cattle have been traced back to livestock markets and farms in Wisconsin.
Salmonella, a leading cause of foodborne illness and death, sickens approximately 1 million people in the United States every year. Salmonellosis is most commonly acquired through consumption of contaminated food, but direct or indirect contact with infected animals, including cattle, is also a known risk factor.
This outbreak, which started in January 2015, highlights that greater efforts to reduce contamination on farms and feedlots would protect the health not only of Americans who eat meat and poultry but also those who come into contact with livestock.
Animals infected with Salmonella can be difficult to detect because they may not show visible signs of illness. In addition to being an infection risk for people who come into contact with them, such animals can introduce Salmonella into slaughter plants and thereby pose a food safety risk.
A variety of interventions, outlined in a recent report from The Pew Charitable Trusts, can be applied on farms and feedlots to prevent food-producing animals, including cattle, from becoming infected with Salmonella and other pathogens. A modern meat and poultry oversight system that creates incentives for farms and feedlots to implement such measures would put in place effective pathogen prevention programs to help avoid outbreaks like this one. Such measures would also mean a big step forward in improving food safety, as fewer food-producing animals would be likely to harbor Salmonella in the first place.
Sandra Eskin directs The Pew Charitable Trusts' work on food safety.