Analysis
Master Limited Partnership Parity Act to Expand Investment Opportunities for Clean Energy Projects
In the race to capture the economic benefits of the growing clean energy sector, the Master Limited Partnership Parity Act would provide an opportunity for U.S. businesses to mobilize private capital and better compete. It would provide the same tax treatment for investments in clean energy and fossil fuels . Sen. Chris Coons (D-DE) introduced the bipartisan bill today with original co-sponsors Jerry Moran (R-KS), Lisa Murkowski (R-AK), and Debbie Stabenow (D-MI). Congressmen Ted Poe (R-TX), Mike Thompson (D-CA), Peter Welch (D-VT), Chris Gibson (R-NY), and Cory Gardner (R-CO) co-sponsored companion legislation in the House.
"We applaud this bipartisan group of co-sponsors on the introduction of the Master Limited Partnership Parity Act," says Phyllis Cuttino, director of Pew's clean energy program. "Our research indicates that nations with consistent, transparent clean energy policies do better in attracting private investment."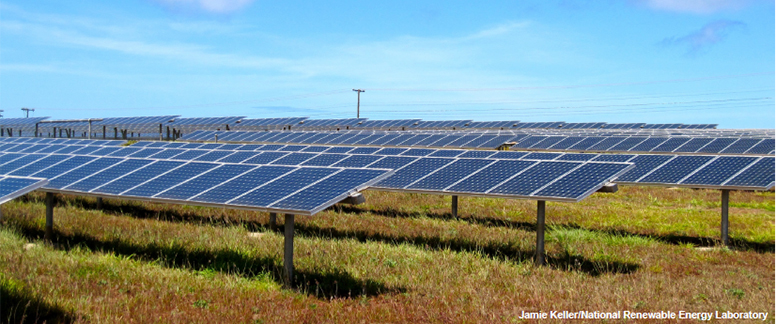 The oil and gas industry uses this financing tool to build capital-intensive energy infrastructure, but clean energy businesses are barred from accessing the same tax mechanism. The bill would change that, expanding master limited partnership (PDF) financing to clean energy projects.
This bill is an important step toward providing the clean energy sector with consistent, long-term policy that can help leverage private capital and provide certainty to investors and companies alike.
-Phyllis Cuttino
If approved by Congress, this tool could lower financing costs for clean energy projects, some by as much as 50 percent, according to Recycled Energy Development, a waste energy power producer. The market value of the master limited partnerships has grown to about $370 billion The bill is supported by clean energy businesses (PDF), labor and environmental groups, and policy organizations.
A master limited partnership is a business structure that has the tax advantages of a partnership but whose ownership equity can be traded as easily as public stock. Energy projects qualifying as a master limited partnership have access to low-cost capital and liquid investment opportunities as well as a relatively high rate of return for investors. Master limited partnerships have existed since 1981 and are available to investors in fossil-fuel extraction and pipeline projects.

By expanding the list of qualifying projects to include solar, wind, geothermal, and other clean energy and transmission technologies, renewable-power projects could access new financing markets, thereby increasing investment and deployment of these clean technologies.